Scientist Found That The Wrinkles In The Brain Of Humans Differ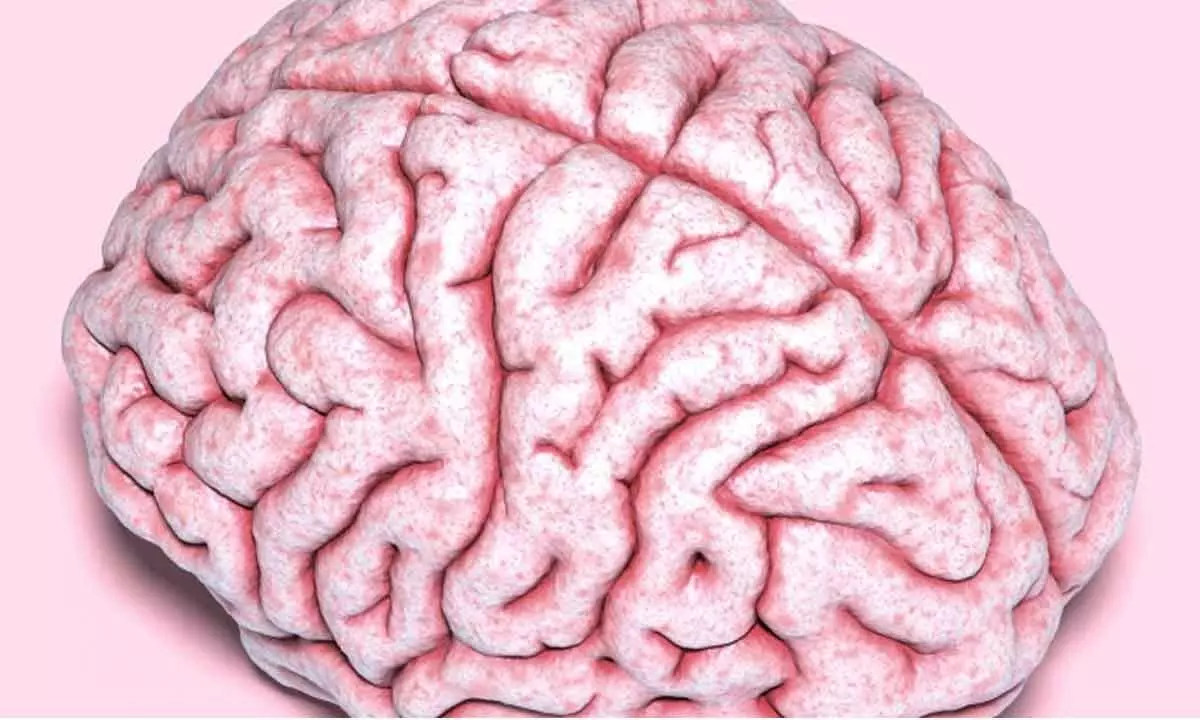 Highlights
Scientists have found why some individuals with polymicrogyria, a disorder that interferes with typical brain development, have more brain folds than others.
The outermost layer of brain tissue is folded into peaks called gyri and fissures called sulci
The squishy tissue inside of our heads has deep furrows and ridges that give it the look of a wrinkled walnut. Scientists have found why some individuals with polymicrogyria, a disorder that interferes with typical brain development, have more brain folds than others.

In polymicrogyria, too many gyri are stacked on top of one another, creating an excessively thick brain and causing a wide range of issues, including epileptic seizures, intellectual incapacity, speech difficulty, and neurodevelopmental delay.
The human brain's folds are easily identifiable. The outermost layer of brain tissue is folded into peaks called gyri and fissures called sulci so that reams of it can be squeezed into the skull, and it is here, on the wrinkled surface of the brain, that memory, thinking, learning, and reasoning all take place.
Gyrification, or folding, is essential for correct brain function and circuitry and is thought to be the reason why humans have higher cognitive capacities than apes, elephants, rats, and mice, whose brains have flat surfaces and no folds.
Brain scans can show localised or extensive cortical thickening in polymicrogyria, which can take many different forms.
The condition has been linked to mutations in 30 genes and counting. But it's still unclear how any one of those genetic mistakes, acting alone or in combination, causes the brain tissue to become overfolded. Additionally, there are many PMG cases that have no known genetic aetiology. It is hypothesised that the disorganised cortex results from the cortical brain cells' delayed migration during early development. The cortex, a thin sheet of grey matter made up of billions of cells, is the outermost layer of the two-lobed cerebrum of the brain.
University of California San Diego (UCSD) neuroscientist Joseph Gleeson worked with scientists at the Human Genetics and Genome Research Institute in Cairo to access a database of around 10,000 Middle Eastern families who had a child with a childhood brain disorder. He said that they discovered four families who all had mutations in the same gene and had a nearly identical form of PMG. That gene produces a protein called transmembrane protein 161B, which adheres to the surface of cells (TMEM161B) but nobody was aware of its function.
Although this revelation is a positive step forward and provides us with information about how the ailment develops, it might only apply to a tiny or as of yet unidentified portion of PMG cases. The number of persons with PMG who are affected by TMEM161B mutations is still poorly understood, but now that researchers are aware of what to look for, they can scour other datasets in search of further cases.