TDP establishes its lead in 108 constituencies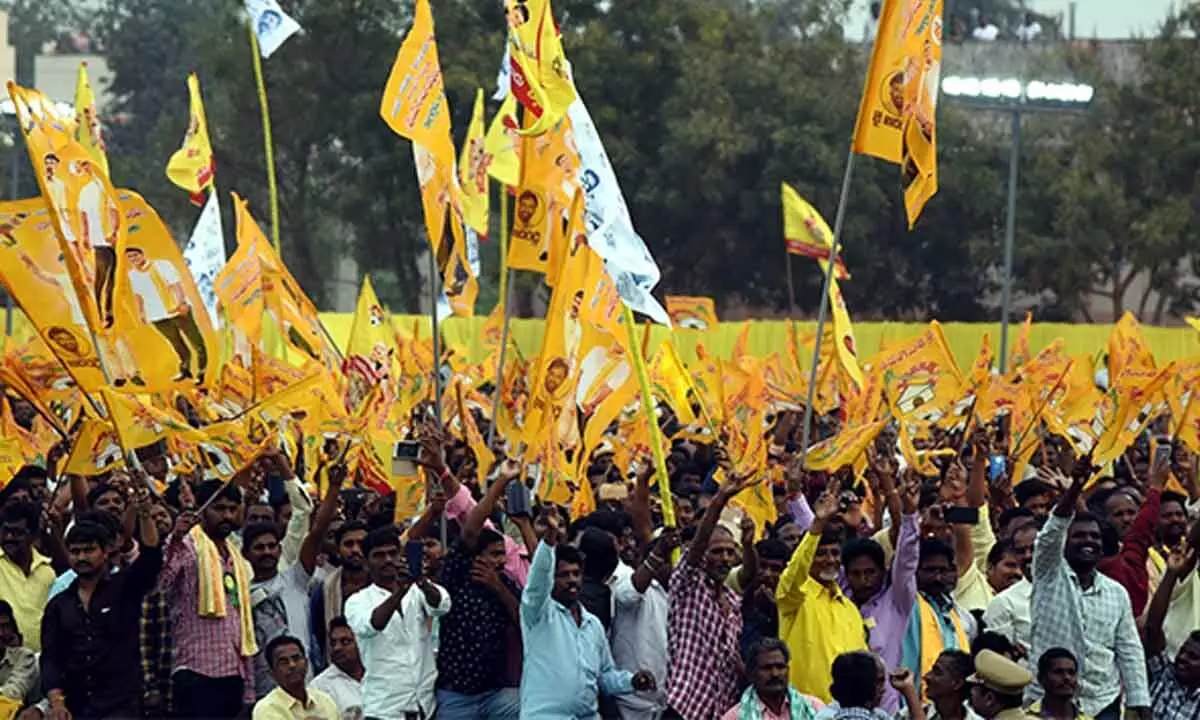 Highlights
A teacher terms it as a sample survey which proves existence of anti-incumbency
Tirupati:
In the just concluded MLC elections in which graduates have voted, TDP has won the three graduates seats from nine erstwhile districts comprising 108 Assembly constituencies out of 175. A teacher felt that it was nothing but a sample survey on the present political situation in the state which indicated the mood of the people against the government.
Further, the three candidates have won from crucial regions of North Andhra, East and West Rayalaseema regions which established the anti-incumbency mood clearly and the frustrated graduates have been seeing TDP as the fitting alternative to the ruling party. Despite large number of bogus voter enrollment, the opposition TDP could dominate the elections, say observers.
On the other hand, Progressive Democratic Front (PDF) remained a big loser as its three-time winning streak ended on the fourth occasion. After the Legislative Council was restored, elections to graduates and teachers constituencies were held three times in the past and PDF emerged winner on all the occasions. After the bifurcation of the state, PDF has six members in the Council which has now come down to three.
The sitting members of PDF Vithapu Balasubrahmanyam, Y Srinivasulu Reddy and K Narasimha Reddy whose term will end by this month end were denied tickets and new candidates were fielded in their place by the organisation. But all the three have lost the race much to their dismay. Leaders of PDF were pointing their fingers at the government for the defeat of their candidates. They alleged that the ruling party has made every attempt to lure the teachers and whoever did not yield to such things have even faced threats.
Further, citing an instance in which a private school attender was enrolled as a voter, the leaders maintained that several ineligible persons were made voters which made the huge difference. Government teachers and lecturers' applications to enrol as voters were rejected deliberately.
At the same time, applications of private school teachers without DEOs' counter-signatures were accepted, which was against the rules. Such factors went against the PDF candidates, they felt. As far as graduates constituencies are concerned, the PDF leaders were admit that they could not campaign for their candidates due to over confidence.
UTF district general secretary K Muthyala Reddy told The Hans India that there were several mistakes on their part also which will be reviewed soon. Many teachers have not even voted. Out of the absentees, 60-70 percent were government teachers only. This was nothing but overconfidence that the PDF candidate will definitely win. Large number of voters from private schools have made much difference who were influenced in a big way by the ruling party leaders.