High-stakes battles threaten to impair free & fair polling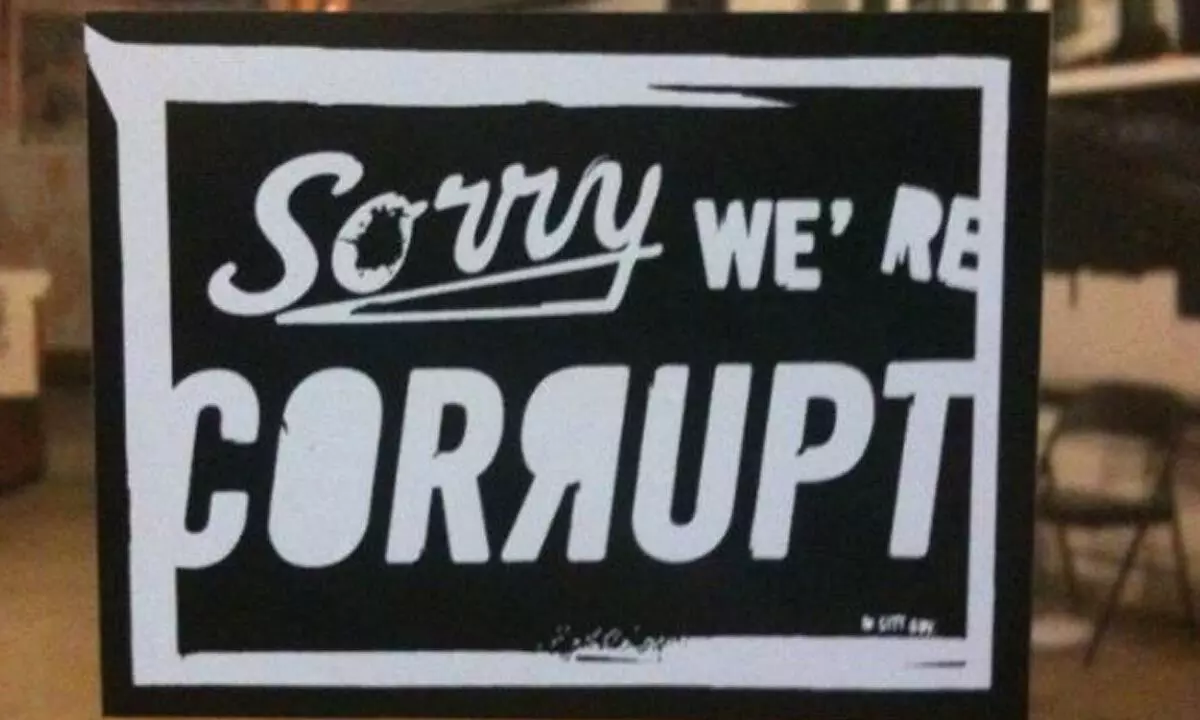 Highlights
"Why not 175 seats?" says YSRCP chief YS Jagan Mohan Reddy. "Winning polls is not an issue, focus on bagging 100 seats," says BRS chief K Chandrashekar Rao.
"Why not 175 seats?" says YSRCP chief Y S Jagan Mohan Reddy. "Winning polls is not an issue, focus on bagging 100 seats," says BRS chief K Chandrashekar Rao.
"I am determined to root out corruption. No matter how big alliance these corrupt people make. Let all corrupt people come on one platform, all family members at one place, but Modi is not going to return from his path. My fight against corruption and nepotism will continue. I am a person who has come out with a vow to free the country from these things. In the last nine years, the poor, the deprived and the middle classes have seen a change in their lives due to our efforts to eliminate corruption. I am committed to my fight against corruption in India," says Modi.
Congress calls Modi a 'poisonous snake,' while BJP and Modi feel that Congress means 'false guarantee' and the 'guarantee of corruption.'
The country is now deep in poll mode. It now remains to be seen what kind of dramatic scenes in the political horizon would take place. Every state is a challenge for every political party as all parties are facing charges of corruption, inner party turbulence, anti-incumbency.
To what extent these issues will matter with the voters is something that needs to be watched as direct cash benefit scheme of all political parties would be playing havoc with the concept of free and fair polls. This is one major weapon which all political parties would be adopting and will leave no stone unturned to put the votes on sale. All this while they do not get tired of speaking about their intention to curb corruption and bring transparency in government. The parties which claim to have rooted out corruption and grounded many a welfare scheme would have to contend with others – all with no different refrain – in a mad scramble to win the votes – not the voters.
For example, Andhra Pradesh CM Jagan Mohan Reddy and Telangana CM KCR never miss a chance to claim that there has been an absolute turnaround and that these two states are witnessing corruption-free and transparent governance. But is that the real situation? Certainly not. The TS Chief Minister himself on Thursday said that he has the list of MLAs who had taken Rs 3 lakh as commission in Dalit Bandhu scheme and warned them not to repeat. Crispy notes play a prominent role even to get the names in Aadhaar or PAN cards changed.
It may sound harsh. But this is the fact at the ground level. The voters, too, need to be blamed for this murky situation because they have allowed the political parties to corrupt them by accepting note-for-vote. No party is a holy cow.
Soon money would start flowing faster than Kaveri waters in Karnataka. Depending upon the outcome, the focus and money bags would turn towards Telangana. The stakes in Karnataka polls are high for BJP, Congress and BRS. All these parties feel that it would be a turning point. As this would be a pre-final before the 2024 Lok Sabha elections, all the three parties would leave no stone unturned.
While for BJP and Congress, the battle in Karnataka is going to be Hindutva politics versus caste politics, the BRS is waiting with bated breath for the results on two counts: One to see the defeat of BJP so that it can intensify its anti-BJP campaign with the slogan 'Aab Ki Baar Kisan Sarkar.' The BJP on the other hand has decided to lay focus on Telangana once Karnataka polls are over. It feels that even if it cannot come to power in the polls, it will emerge as a major party in the Assembly.
The saffron party feels that Congress party's "warranty has expired." Modi himself has been saying the it has become a party which cannot keep promises and had never taken interest to eradicate corruption because the party itself had been the biggest source of corruption. This line of campaign would be further intensified in the days to come.
As the clouds are getting clear, in Telangana it is now certain that the battle would be between BJP and BRS. Modi and Amit Shah have sent clear signals that they want to make deep inroads in Telangana and are confident that they would be able to emerge as a major party by encashing the anti-incumbency factor.
Both Modi and Shah during their recent visits criticised the Bharat Rashtra Samithi (BRS) government in Telangana and Chief Minister Chandrashekar Rao for allegedly not cooperating over Union government projects in the state, causing a delay. "I request the State government not to cause any hindrance in the development projects," Modi said. In his speech, the Prime Minister also stated that there were similarities between corruption and nepotism. He said that corruption starts to flourish when there is nepotism and added that gaining control over everything was the main aim of family and dynastic politics.
During his earlier visit too, Modi took a dig at the family-run parties and asked people to liberate Telangana from family rule. The BRS, too, does not spare Modi and BJP in their attack. KCR went to the extent of saying that Modi is incompetent and useless PM the country had seen and has no brains.
Let's take a look at Andhra Pradesh. Chief Minister Jagan Mohan Reddy who said, "why not 175?" is now not so confident as his party has been facing opposition from people which was evident during the Gadapa Gadapaku YSRCP programme.
YSRCP MLAs faced public backlash at many places over the implementation of welfare schemes. The public opposed the local MLAs' visit. There were also protests during the visits of MLAs. Villagers have been questioning the MLAs about the unfulfilled promises such as construction of an overhead tank and water connections, allotment of houses for poor and non-receipt of money under different schemes like Amma Vodi etc. At some places, the MLAs were confronted with questions viz., "You don't lay the roads, or provide necessary drainage facilities in our areas. You are not available to us when we come to represent our problems. But now, you're asking for votes."
On the other hand, the TDP after a humiliating rout in 2019 has struggled to recover from its decimation. Jagan is betting big on welfare hoping that handouts will satisfy the poor sections who voted for him. But a middle-class backlash appears to be building up, which Chandrababu Naidu hopes to leverage
The results of the recent legislative council polls under the graduates' quota had gone to the Opposition. TDP had won three seats. The ruling YSR Congress (YSRC) drew a blank in this segment. What was more embarrassing for the Jagan Mohan Reddy government is the TDP winning a seat from the MLAs quota with a tacit support of four lawmakers from the ruling party.
Though the BJP has hardly any vote share in AP and lacks strong leadership unlike in Telangana, it can play spoil sport depending upon which side it would lean on. In 2019 it was in favour of YSRCP. It now remains to be seen what stand it would take. Will the saffron party move closer to the yellow party along with Jana Sena or not is the big question? Some indications have been coming from both sides, the BJP national leadership and TDP that they are not averse to each other. But still one must wait and watch how things shape up there.
Tamil Nadu, Andhra Pradesh, Kerala, and Telangana are the hardcore South Indian states. While BJP's prospects in Tamil Nadu and Kerala are minimal, it has potential in the two Telugu states, more so in Telangana for the present.