Telangana's Agriculture Sector Success Story to be showcased at the Norman E Borlaug International Dialogue in the USA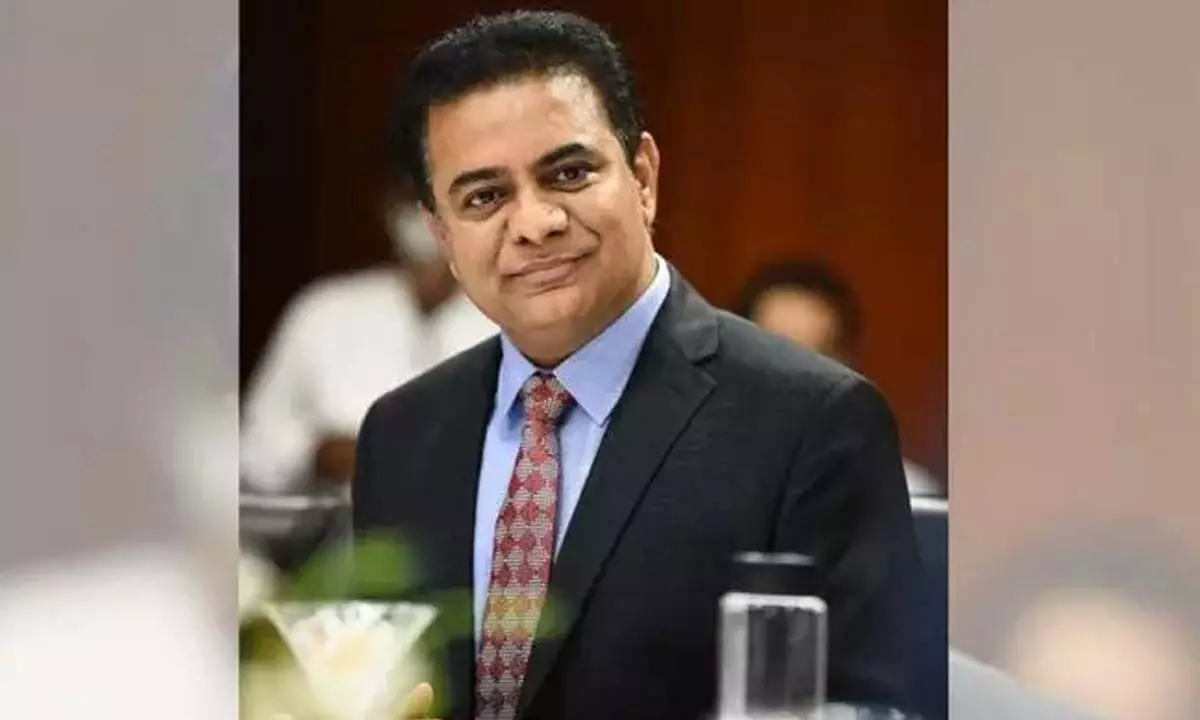 Highlights
Industries Minister KT Rama Rao received an invitation to share his views as a speaker on Telangana's exceptional success story in the Agriculture sector at the '2023
Hyderabad: Industries Minister KT Rama Rao received an invitation to share his views as a speaker on Telangana's exceptional success story in the Agriculture sector at the '2023 Norman E Borlaug International Dialogue' which would be held from October 24 to 26 in Des Moines, Iowa, USA.

More than 1,200 in-person guests and thousands of virtual participants from around the world would take part in the dialogue to elevate food and agricultural solutions that can increase the quality, quantity, and availability of food for all. In the invitation, Ambassador Terry E Branstad, President of the World Food Prize Foundation said, "Your perspective and voice will add unmatchable value to the Borlaug Dialogue. It would be an honour to feature you at the Dialogue as we gather dynamic paradigm shifters who improve global food systems and alleviate global food insecurity."
Rama Rao expressed his happiness over receiving the invitation. He said that this would be a great platform for showcasing the exceptional success story of Telangana Agriculture sector under the able leadership of CM Sri KCR. Along with Minister KTR, state Agriculture Minister Singireddy Niranjan Reddy was also invited to speak at the event. Following the 2022 emphasis on feeding a fragile world amidst food systems shocks, the stage is set for a future-focused convening centered around nourishment, regeneration, innovation, resilience, empowerment, and mobilization.
The 2023 theme, Harnessing Change, is both an acknowledgment of previous success and a call to action inspired by the legacy of Dr Norman Borlaug. Norman E. Borlaug International Dialogue, also known as the 'Borlaug Dialogue', brings together individuals from more than 65 countries to address cutting-edge issues related to global food security and nutrition. Global leaders, experts, educators, and more will join the 2023 Borlaug Dialogue to discuss transformative solutions to achieve a sustainable, equitable, and nourishing food system.