Nalgonda: Former MLA Veeresham enters fray for BRS ticket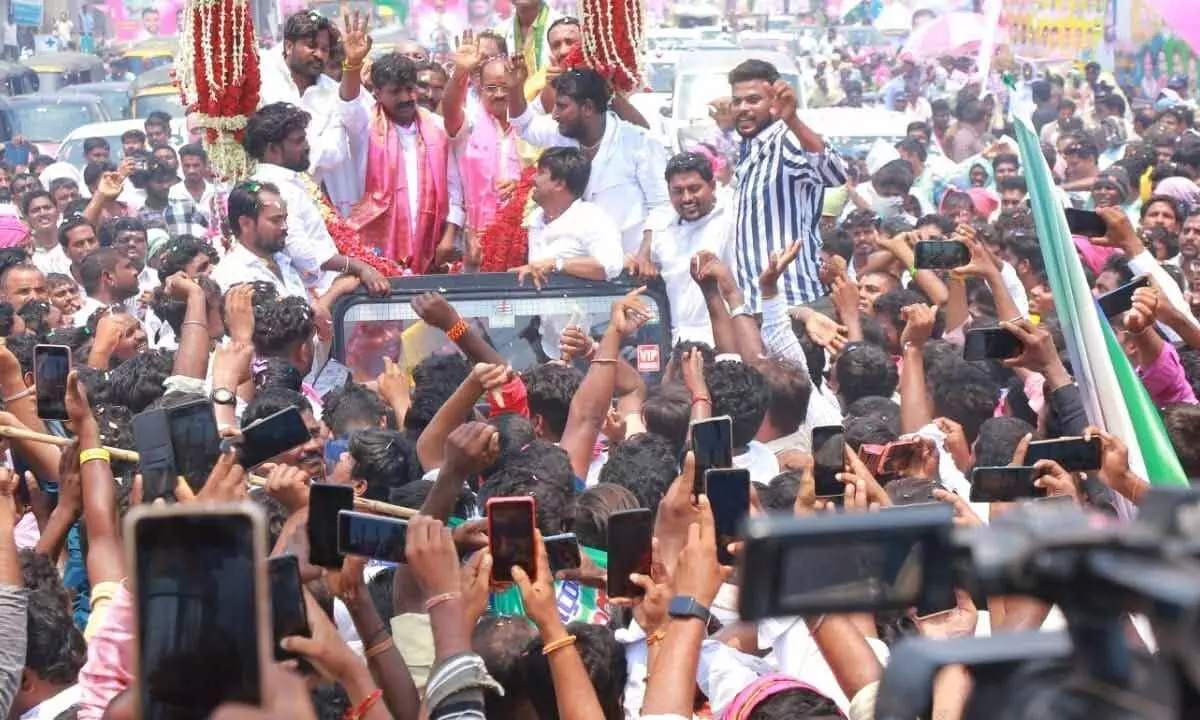 Highlights
Former MLA Vemula Veereshamhas expressed his optimism he will secure the BRS ticket for Nakrekalassembly constituency.
Nakrekal (Nalgonda): Former MLA Vemula Veeresham has expressed his optimism he will secure the BRS ticket for Nakrekal assembly constituency.
Addressing a massive turnout of his supporters and party workers during his birthday celebrations, he announced his decision to contest in in the upcoming elections. Recalling the development works taken up for the constituency, he urged the public to vote for him this time.
Former deputy chairman of the legislative council, Neti Vidyasagar, and party leader Kancharla Krishna Reddy took part in the celebrations, underscoring the significance of the event. Earlier, Veereshamled a huge rally that traversed the entire constituency. The rally culminated in the joyful celebration of the occasion. He thanked the people for making it a memorable day for him.
Veeresham had overseen the rapid progress of the constituency during his earlier stint and he is still thanked for the same.
The Nakrekal Assembly Constituency holds immense potential for development, and Veeresham's vision aligns seamlessly with the aspirations of its residents.
With his extensive experience and unwavering determination, Veereshamhopes he will get a chance again to transform Nakrekal into a model constituency.