Monsoon to be delayed, to begin in TS between June 10 & 12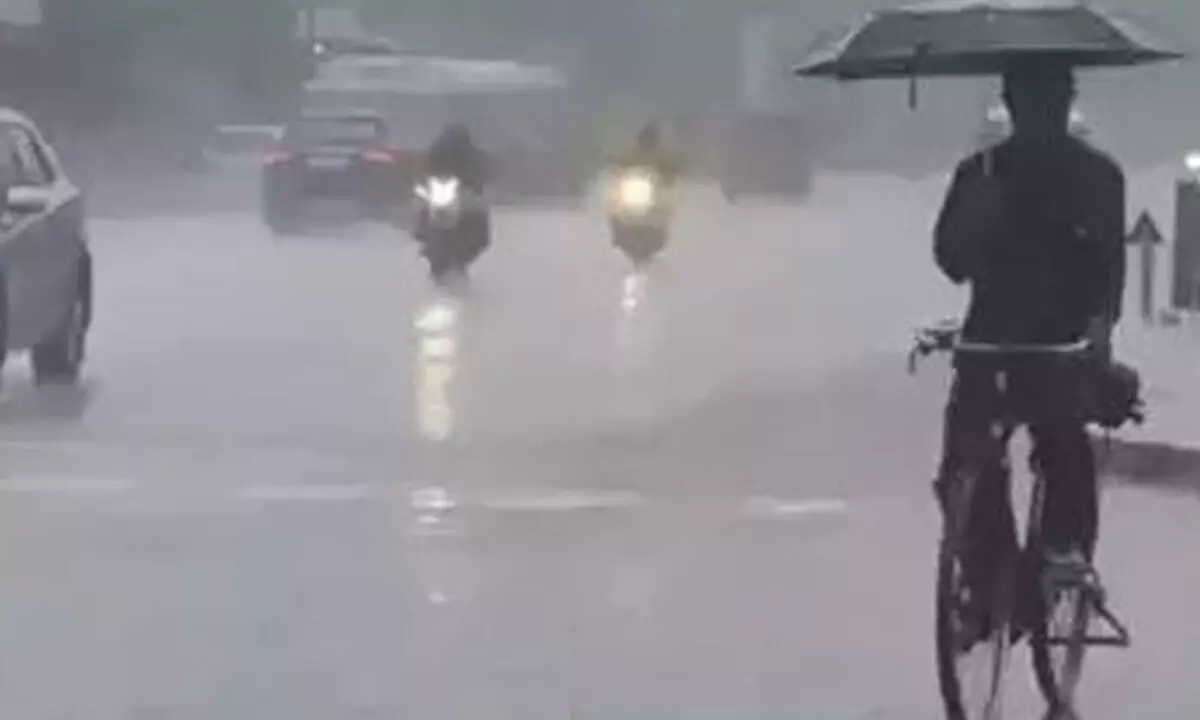 Highlights
The India Meteorological Department (IMD) has announced that the onset of the Southwest Monsoon in India will be delayed, with Kerala expected to witness rainfall by June 4
Hyderabad: The India Meteorological Department (IMD) has announced that the onset of the Southwest Monsoon in India will be delayed, with Kerala expected to witness rainfall by June 4. The monsoon is then projected to gradually progress towards the Telugu states of Andhra Pradesh and Telangana.
While the IMD initially forecasted the arrival of Southwest Monsoon winds in Kerala on June 1, the onset has been postponed by four days due to storms in the sea and unfavourable weather conditions. As a result, Kerala can anticipate rainfall and the commencement of the monsoon season by June 4. However, the scorching sun may persist for a few more days before the monsoon arrives.
According to the IMD's report, monsoon is expected to enter AP on June 8, with a subsequent four-day span required for it to spread across the State. By June 12, the monsoon is estimated to cover the entirety of Andhra. In Telangana, the monsoon is predicted to enter between June 10 and 12, spreading across the state by June 16.
As the Southwest Monsoon's arrival is delayed, weather conditions are closely monitored by the IMD to ensure accurate forecasts and keep the public informed about the expected onset of rainfall in different regions of the country. The IMD urges residents to stay updated with the latest weather advisories and exercise caution during the transition from the pre-monsoon season to the monsoon period.
While the delay in monsoon onset may extend the period of scorching heat, the anticipation of rainfall in Kerala and its subsequent progression through AP and Telangana brings hope for relief from the sweltering summer weather in the coming weeks.