Mana PVNR was the best PM, NaMo is the worst, rates KTR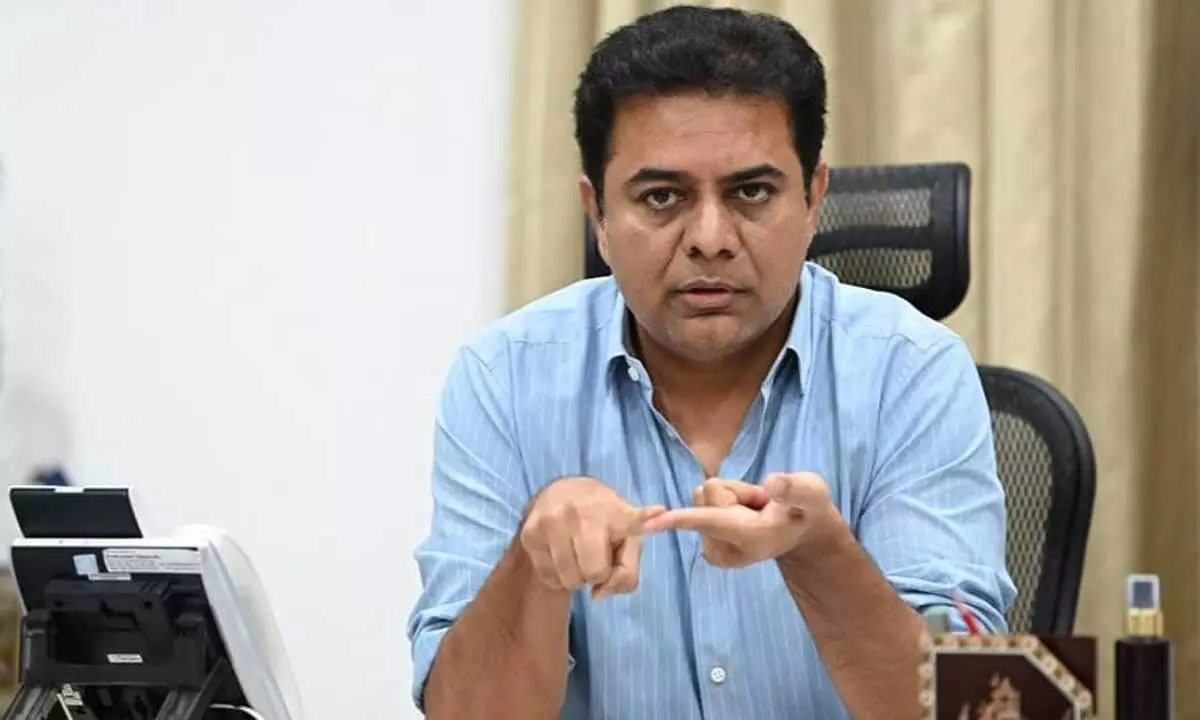 Highlights
Takes broadside at Modi saying he was responsible for high inflation, unemployment, escalated prices of gas and fuels, lowest rupee value
Dares TPCC president A Revanth Reddy and BJP MLA Raghunandan Rao to prove their allegations on ORR tendering
Hyderabad: 'Telangana Bidda' Former Prime Minister PV Narasimha Rao was the best Prime Minister and Narendra Modi is the worst PM in the history of India, BRS working president KT Rama Rao said here on Thursday.
Speaking to newsmen, he said "PV Narasimha Rao was the most efficient PM among all in India. Unfortunately, PVNR was most underrated and overlooked PM in India. Congress disrespected the former PM who brought economic reforms in the country and helped India to grow fast".
KTR took a broadside at Modi saying he was responsible for high inflation, unemployment, escalated prices of gas and fuels, lowest rupee value. He added that demonetisation was a big disaster; the BRS repented for supporting the Modi move. "Modi looks like another Tughlaq".
Referring to the recent comments made by AIMIM chief and Hyderabad MP Asaduddin Owaisi,he said "let Asaduddin come out. The MIM leader spoke in UP that the Telangana model is commendable. "Why will we take Owaisi for granted. When he goes to other States he makes positive comments about the Telangana model. "Rao said "It is the MIM decision to contest elections in many Assembly segments in the State.
The party leader has every right to take decision on contesting elections; the BRS government took issue-based support only from the MIM party, he said, clarifying that the minorities will remain with BRS in the State.
KTR dared TPCC president A Revanth Reddy and BJP MLA Raghunandan Rao to prove their allegations on ORR tendering. Since the issue was sub judice, he asked them to submit whatever evidence they possessed in court and prove their allegations are correct in awarding tenders to the IRB company.
Rao demanded the two Opposition leaders to substantiate their claims that irregularities took place in the tendering process. He warned that if anyone made wild allegations without evidence he would file a law suit next time.
The minister raised doubts on delimitation of the Lok Sabha constituencies based on population. "It is not good to penalise the States which are performing well. It needs to be a big debate and consultation to adopt a new mechanism in finalising the Lok Sabha seats without affecting the States which are performing well in population control".