Karimnagar turns inferno as mercury level shoots up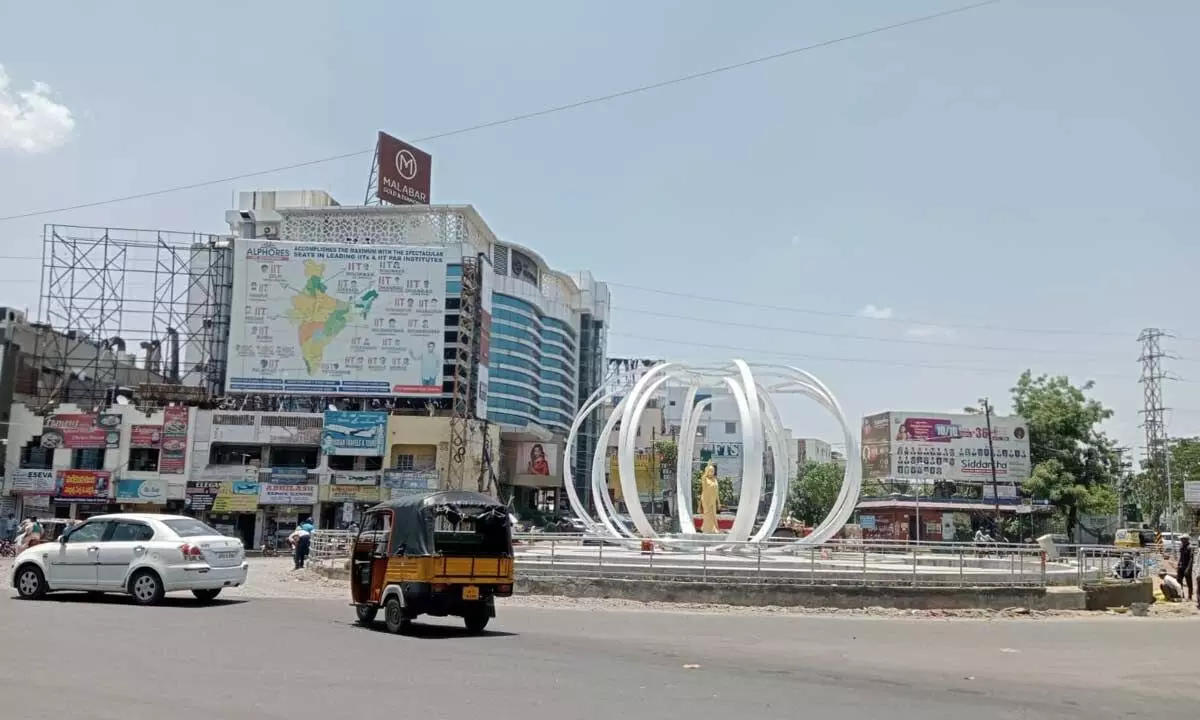 Highlights
Curfew-like situation prevails in city from 11 am to 5 pm
Karimnagar: The combined Karimnagar district has become a fire pit as record temperatures are being recorded in many places.

As Rohini Karte entered, people are afraid of coming out in the sun. Curfew like situation prevailed in Karimnagar city from 11 am to 5 pm. Children are facing severe problems due to heat conditions for three days now. Even the cattle and birds are not able to withstand this heat.
It is a matter of concern that the intensity of the sun starts at 6.30 o clock in the morning in Pedpadelli and Karimnagar districts are sizzling at over 45 degree Celsius in Pedpadelli and Karimnagar districts. Even after 7 pm at the night, the atmosphere is reminiscent of a fiery furnace.
Even at 10 o'clock at night, the hot winds are suffocating people. The weather department has warned that there is a risk of higher temperature for the next four days. Doctors warn children, elderly and pregnant women to be careful. Meanwhile, maximum temperatures are rising at an all-time high. If we look at the intensity of the sun for the last three days, the highest temperature is recorded in Ramagundam, an industrial area of Peddepelli district, in some places in Jagitial district on Sunday.
There is a miserable situation where fresh water cannot be provided day even on alternate days and the water problem is worse as the people building new houses and apartments are digging boreholes and seeping underground water.
As the temperature records are increasing day by day in Ramagundam weather station, even the weather station authorities are not able to inform correctly that the temperature will be recorded correctly.
In any case, doctors are expressing their opinion that due to the high temperature during these 20 days, it is better to take proper precautions and follow the precautions as prescribed by the doctors.
Karimnagar recorded a temperature of 42. 43 degree Celsius on Wednesday and Thursday as a result people are not able to bear the temperature and are consuming to cool drinks, cucumbers and water apples
Karimnagar DM&HO Dr K Lalita Devi told The Hans India that the sun heat is intense as in view of Rohini Karte. Do not go outside from 10 am to 4 pm, especially children, those with low immunity and elderly people should be very careful.
People suffering from sunburn should consult a doctor immediately if they have fever, dry skin, lack of sweat, lethargy and vomiting. They should drink mostly water, fruit juices, porridge, ambali, ORS. Each one should drink water not less than 8 lietres.