CM, govt working for farmers' welfare: Harish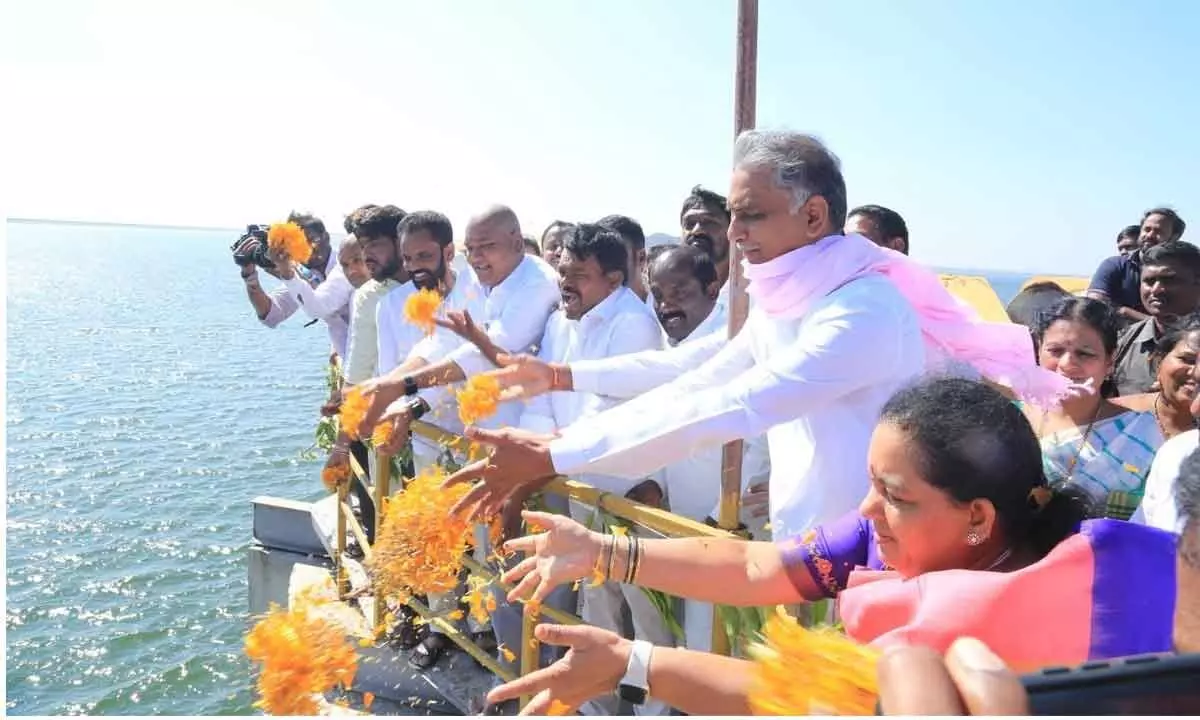 Highlights
Releases water from Ranganayatsagar reservoir left canal
Siddipet: Chief Minister K Chandrashekar Rao and the BRS government are working with the sole motive of ensuring farmers' welfare, Finance Minister T Harish Rao said here on Tuesday after releasing water from Ranganayatsagar reservoir left canal on the outskirts of the town, along with ZP chairperson Roja Sharma.
He stated that 512 cusecs would be released into water bodies in villages of Narayanaraopet, Chinnakodur mandals, to benefit farmers of four villages in Narayanaraopet mandal. With water reaching 41 water bodies an ayacut of 2,840 acre would be irrigated.
The minister revealed that with the completion of the main canal, distributor canal, minor canal and sub-minor canal under the left canal a total of 70,000 acres would be irrigated. He said the water was released as desired by farmers of several villages.