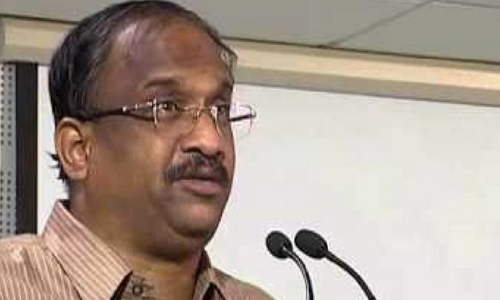 Highlights
One of my uncles visited my house on a Sunday and hoped to find us in a weekend holiday mood. To his great surprise, I was not available at home. 
One of my uncles visited my house on a Sunday and hoped to find us in a weekend holiday mood. To his great surprise, I was not available at home.
My wife told him that I was out of station to address a seminar somewhere. He had a similar experience twice earlier.
Almost pronto he wanted to know from my wife how much I earned while working on Sundays. Of course, there was piece of advice and a dash of sarcasms.
"Why should he work even on Sundays? Is he not satisfied with what he is getting now? Ask him to take care of his health."
But, my wife gently replied that I was participating in such seminars free of any remuneration.
"In fact, he spends from his pocket at times to address people in different parts of the country," my wife added.
Infuriated, my uncle refused to believe that there were species like me who would travel to speak somewhere without any monetary benefit.
To be fair to him, he was right. He was referring to the dominant trend in human behaviour where in money is the major driving force.
I happened to meet him a little later. He raked up the issue all over again and drummed up the same advice. I realised that there was no point in arguing with him any further.
Appearing oblivious of his question, I struck a bolt from the blue. "How many times do you go to Tirupati in a year?"
Being a devout, he replied that he would make it twice a year.
I asked, "How much do the TTD authorities pay you."
He was furious. "Why would they pay me?" he shot back.
"Otherwise, why would you go twice a year," I asked.
In a fit of rage he rebuked me as if I had committed sacrilege or a cardinal sin.
Much mellowed, I reasoned, "You go there to worship God for whom you have the highest respect. Similarly, I respect people.
Being an educated person, I believe it is my social responsibility to pass on the knowledge that I have gained over the years."
As Bhagavad Gita mentions, "A gift is pure when it is given from the heart to the right person at the right time and at the right place, and when we expect nothing in return".
Well, I am not a "sanyasi". Not that I am not rewarded every time. But, that should not be the sole motto of the educated lot. Knowledge glitters like gold when it is shared with everyone.
In the last three decades of my public life, perhaps, I travelled thousands of kilometres and delivered lectures on hundreds of public platforms.
Society certainly rewards you in some form or the other.
When I contested for Legislative Council for the first time in 2007, the same uncle of mine warned me against contesting as I was sure to burn my fingers.
After merely smiling away his 'advice' I proceeded. He was shocked beyond words when the election results were declared.
How is it possible to win an election of such a magnitude whereby the constituency stretched to six parliamentary constituencies, was a question that he could not reconcile.
Similarly on the day of the counting, a fellow-contestant, who spent over two crore rupees on advertisements and publicity but secured a few hundred votes, approached with a simple question, "When did you start your campaign".
I said it was way back in 1985. He was shocked as no one would campaign for 22 years for an election.
I explained that it was in 1985, when I was 22 years of age, that I started speaking from a public platform.
As a student leader, I was a guest for a college day function. Since then I have addressed innumerable meetings, conventions, seminars and symposia organised by a cross-section of the society.
This unusual public connect made me what I am today.
To rephrase John F Kennedy's landmark quote, "Ask me not what the society has given to you. Tell me what you gave the society."
Being educated, we belong to a select tribe in India, let's be an organic intellectual.
Here is a wonderful sloka in Sanskrit
Swa gruhe Poojyathe Pithara:
Swa graame Poojyathe Prabhu:
Swa deshe Poojyathe Raja:
Vidhwan Sarvathra Poojyathe!!!
A parent is respected in his house. The landlord is respected in his village. A king is worshipped in his country. But, a scholar is revered everywhere!
However, the erudition so earned will be rendered meaningless if it is not shared with people and used to awaken the consciousness of the people by showing the right path.
As the noted economist of the 20th century, Paul Sweezy said the real intellectual is one who relates his intellect with the problems of society and its development.
Eminent historian Romila Thapar refers to public intellectual. An intellectual need not necessarily be a scholar. But, someone who has recognisable professional stature in society and seeks explanations for public actions is called a public intellectual.
All of us should aspire to become public intellectuals who speak out on public issues rather than confine ourselves to within the four walls of a library or a laboratory.
Even spiritualism speaks high of the attribute of sharing knowledge.
Dalai Lama said, "Share your knowledge. It's a way to achieve immortality."
Mankind remembers Socrates, but, not the king who ruled Athens then or the richest person in Greece at that time.
Socrates died in penury. But, the knowledge and wisdom he shared with the society have immortalised him.
What you buy and consume, earn and do for yourself are facets that will die with you. But, your relevance to the world is what makes you eternal.