Watch The Viral Video Of Circus Lion Roaming in Italian Town Streets: Residents Urged to Stay Indoors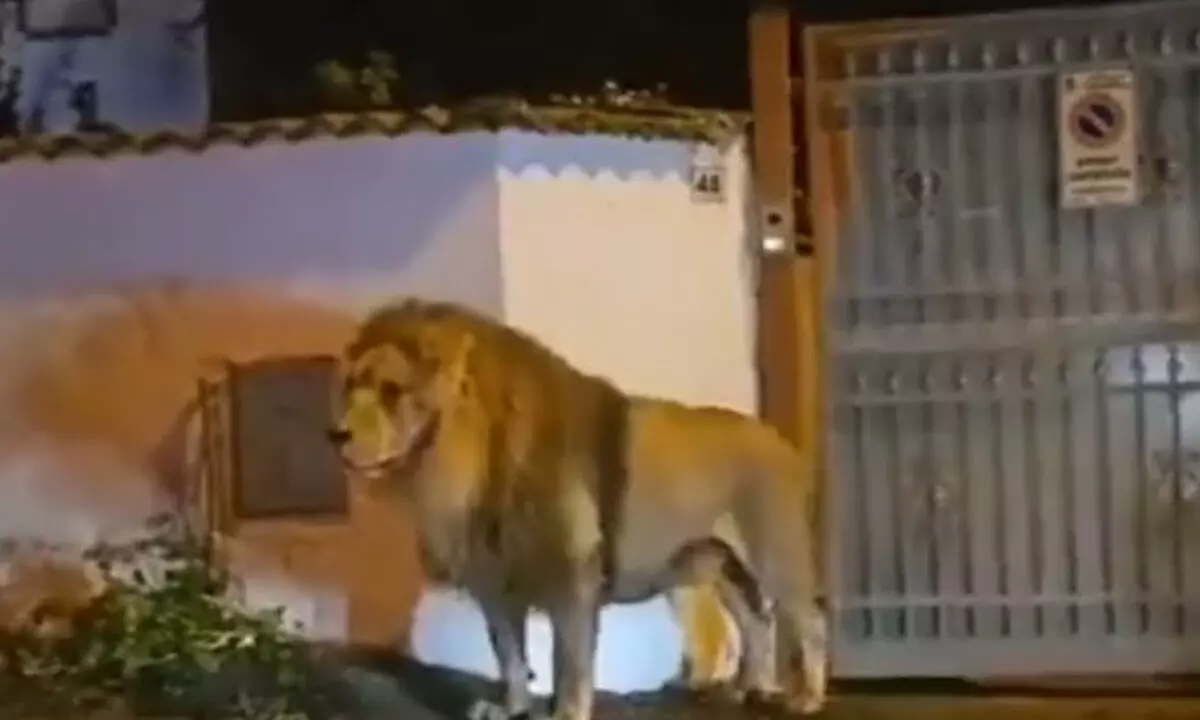 Highlights
A circus lion's daring escape in Italy sees it freely roaming through Ladispoli's streets, captured in a viral video. Local authorities issue warnings, urging residents to stay indoors as circus staff and law enforcement work to safely retrieve the escaped lion.
The surreal incident sparks widespread concern and attention on social media.
In a bizarre incident in Italy, a circus lion managed to escape from its enclosure, causing alarm as it strolled through the streets of Ladispoli, a town in the country. The escapade was captured on video by Instagram user Michele Galvani, who shared the footage on social media. The video, which has garnered over 1.1 lakh views in just one day, shows the lion freely roaming through a residential area.
Local authorities swiftly responded to the situation, with Mayor Alessandro Grando issuing a statement on Facebook, revealing that the lion had escaped from a circus in Viale Mediterraneo. The animal was promptly tracked to an adjacent water course, where circus staff, assisted by law enforcement, initiated seizure operations. Mayor Grando urged residents to exercise caution, advising them to stay indoors and avoid unnecessary travel until further notice. Here is the video, have a look at it:
The video captures the surreal moment when a woman, witnessing the lion's unexpected presence, exclaims 'Mama Mia.' In response, the lion gives her a stern look before continuing its casual stroll through the town. The incident has sparked widespread attention and concern, prompting comments from viewers expressing their thoughts on the unusual and potentially dangerous situation. Authorities remain focused on safely retrieving the escaped lion and ensuring the safety of the community."