Rally organised in honour of ex-servicemen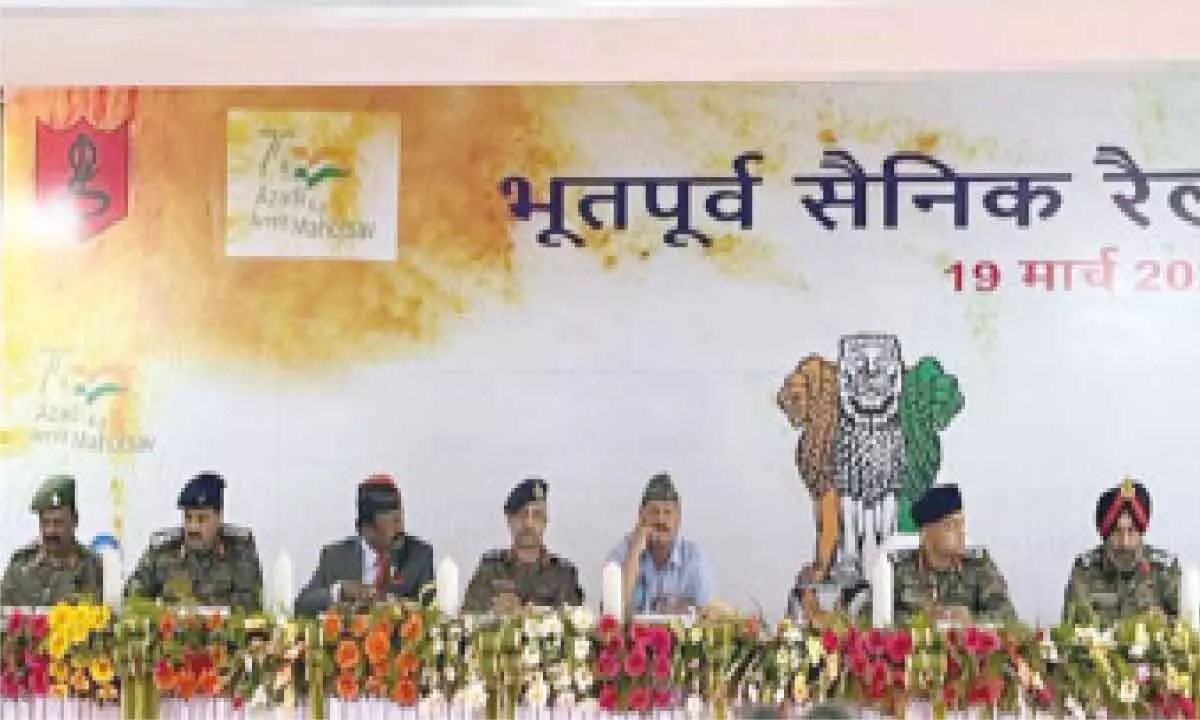 Highlights
A rally of ex-servicemen was organised at Military Station, Gopalpur, on Sunday with an aim to stand by "Veer Naris Veer Matas" and the entire ex-servicemen fraternity
Berhampur: A rally of ex-servicemen was organised at Military Station, Gopalpur, on Sunday with an aim to stand by "Veer Naris Veer Matas" and the entire ex-servicemen fraternity.
More than 1,000 retired Army personnel including war veterans, Veer Naris, specially abled ex-servicemen and their dependents across the State attended the rally.
Army Air Defence College Commandant Lt Gen U V Talur expressed gratitude towards ex-servicemen for their contribution towards the security and integrity of the nation. He assured them of wholehearted support from the serving fraternity.
The rally was held after a gap of two years owing to the pandemic situation.
Relevant functionaries from PAO or /PCDA/ Records offices were present to facilitate on-the-spot resolution of grievances of ex-servicemen. Representatives of SBI, Axis and HDFC banks and SPARSH were also present. A medical camp was established under the aegis of Military Hospital, Gopalpur in coordination with Ex-Servicemen Contributory Health Scheme Cell, Gopalpur to provide necessary medical cover to those in need.
A book on ex-servicemen titled 'Rishtey,' which covers the details of monetary and pension benefits along with various other facilities provided by State and Central governments, was unveiled during the ceremony.
Facility for downloading a copy of the book from the internet by scanning QR Code was also made available at the rally pavilion. As part of the event, a ceremony was organised in which Veer Naris and ex-servicemen were felicitated.