Warangal: Congress gears up for polls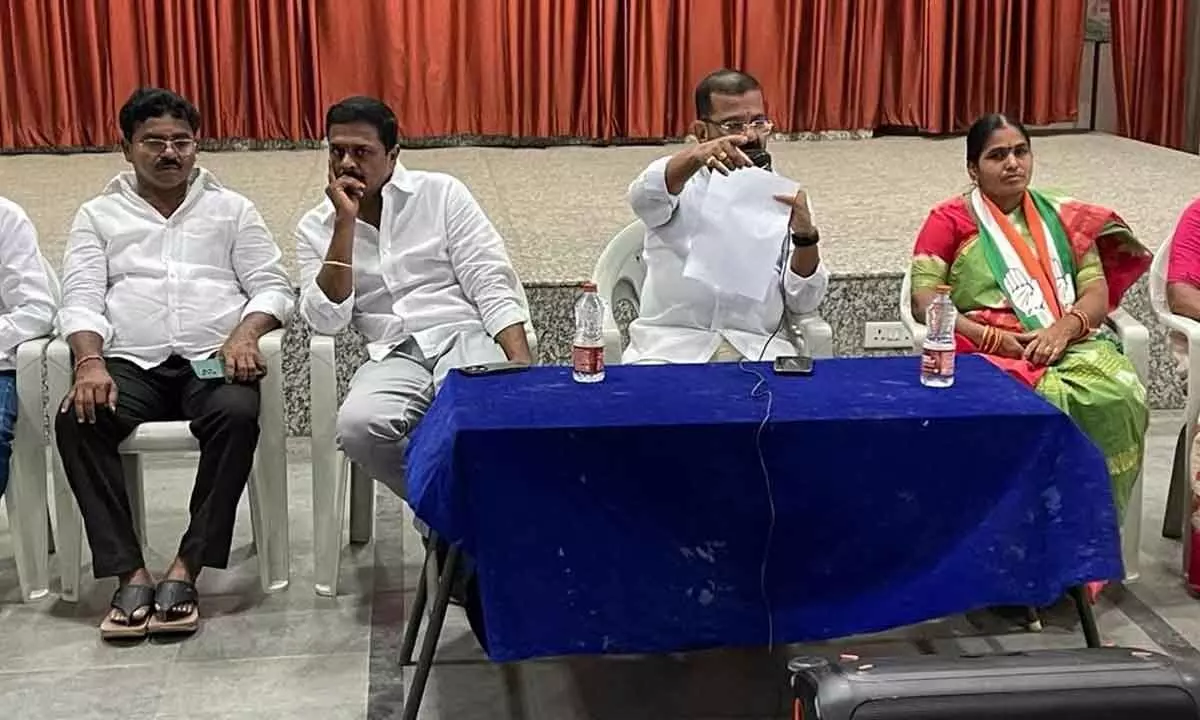 Highlights
Cadres asked to expose BRs govt's failures
Warangal: With not much time left for the elections to the Telangana Assembly, the cadres need to gird up their loins to expose the failures of the BRS government, Hanumakonda DCC president Naini Rajender Reddy said. Addressing the Warangal West constituency leaders in Hanumakonda on Tuesday, he told them to be ready for the elections to be held later this year,
Chief Minister K Chandrasekhar Rao betrayed the people, who believed that their fate would be changed after the formation of Telangana, Naini said. He accused KCR of making a mockery of sacrifices made by the students by ignoring the very concept of the Telangana Movement - Neellu, Nidhulu and Niyamakalu (water, funds and employment). As this was not enough, KCR pushed the State into debt trap.
KCR who failed to implement his election promises such as making a Dalit the chief minister, 3 acres land to Dalits, KG to PG free education etc, mastered the art of hoodwinking people. KCR always comes up with new promises to divert the people's attention from his failures, Naini said.
The time has come for the people to send BRS packing, Naini said, appealing to the party cadres to strive hard to expose the failures of KCR. He said that the party leadership will recognise the services of its cadres who work hard for the party, and give them a suitable position.
Senior leaders Bathini Srinivas Rao, Thota Venkateshwarlu, Binny Laxman, Banka Sarala, P Venkat Reddy, Mirza Azeezulla Beig, B Vikram, G Swapna, Aluvala Karthik, P Sathish, Puli Raju, B Ashok Reddy, P Rahul Reddy, Banka Sampath Yadav and Md Mustaq Nehal were among others present.