Warangal: BRS' constituency-level plenary on April 25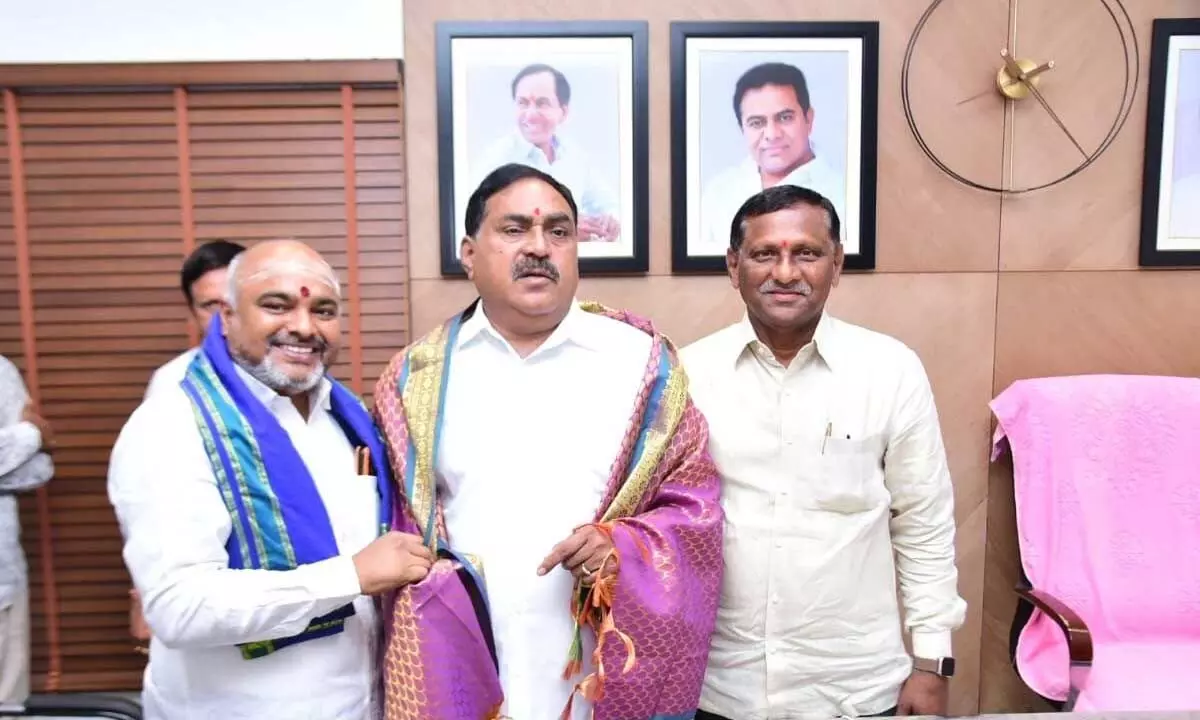 Highlights
It aims at disseminating the welfare and developmental programmes implemented by the BRS government
Warangal: The BRS will organise constituency-level plenary at Palakurthi on April 25, Minister for Panchayat Raj and Rural Development Errabelli Dayakar Rao said. Speaking to party leaders at Thorrur on Wednesday, he told them to mobilise all the cadres for the plenary. He said that the aim of the plenary is to disseminate the welfare and developmental programmes implemented by the BRS Government. He also emphasised the need for retorting the Opposition parties, who resorted to defaming the BRS Government on social media platforms. "It's high time to hit back at the BJP-led Central Government which was trying to dilute the MGNREGS," Errabelli said. He also found fault with the Centre, accusing it of meting out step-motherly treatment to Telangana.
In another programme, the minister said that the onus is on people to protect the TSRTC. Inaugurating super luxury services to Hyderabad from Thorrur on Wednesday, he urged people to continue their patronage to the TSRTC. "The responsibility is also on employees to protect the RTC by supporting the initiatives taken up by the Telangana Government. The RTC ran into losses due to the ineffective policies of the establishment in the undivided Andhra Pradesh. The successive governments then encouraged private travels of the Andhra region; thereby pushing the RTC into a debt trap," Errabelli said.
Chief Minister K Chandrasekhar Rao is hell-bent on bringing back the past glory of the RTC, besides addressing all the problems of its employees, Errabelli said. He assured the locals of modernising the Thorrur bus station by constructing new platforms etc. He directed the RTC officials to keep the bus station clean. It may be noted here that the newly launched RTC super luxury buses bound for Hyderabad will start at 4.20 am and 5 am every day from Thorrur. TSRTC regional manager Srilatha, deputy regional manager M Krupakar Reddy and depot manager Parimala were among others present.