Tirupati: No decision yet on Flamingo festival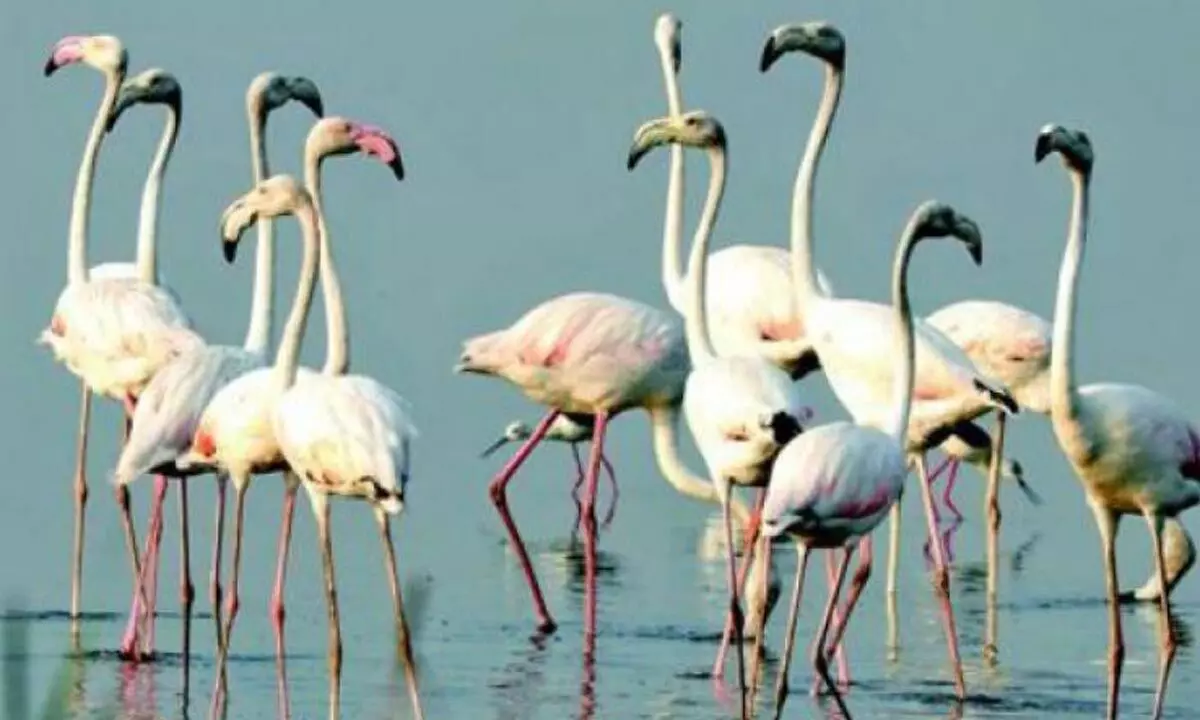 Highlights
The festival is normally held around Jan since 2001 at Pulicat Lake
Lack of funds is said to be the main reason for not organising the festival this season
Officials say a decision will be taken in the next few days
Tirupati: Even as January is coming to a close, the tourism department has not come to any decision over conducting the famousFlamingo festivalat the Pulicat Lake in Sullurpet mandal. Normally, the festival used to be held in January, but took a break for the last two years due to Covid pandemic. At a time when the National Tourism Day to be celebrated on January 25, this pending event has become a discussion among bird lovers.
The bird lovers were eagerly waiting for the festival which can also yield revenues for the tourism department. But to their disappointment, the tourism department which has been struggling for funds to take up any activities could not allocate at least Rs 2 crore for the festival. Hence, the visiting Flamingos could not get visitors on a large scale though they started arriving in Pulicat Lake and Nelapattu bird sanctuary almost since November.
The very intention of conducting this three-day annual festival from 2001 was to generate revenue for the tourism department. Bird lovers and visitors throng the area from several places during that time to see about 10,000 to 12,000 migratory birds belonging to 80 different species who reach there for winter breeding.
If the government was committed to hold the festival this time, it would have initiated steps already. But even during the last week of January, the fate of the festival is still hanging fire. Though the officials have maintained in December last year that a decision would be taken at the earliest, nothing happened till now.
When contacted, the regional director of tourism department Ramana Prasad told The Hans India that he along with district tourism officer have visited the Pulicat Lake already to take stock of the situation. According to him, the birds will still be there till April but the festival will be held much earlier than that. The higher officials of the department have also discussed organising the festival. A meeting with the district Collector will be held during this week itself to arrive at a decision, he maintained.
Meanwhile, TDP politburo member Somireddy Chandramohan Reddy alleged that the government was not in a position even to conduct the Flamingo festival. Organising it during January would be very ideal which has also been in practice for several years. He lamented that the tourism department had conducted Jagananna Swarnotsava Samskruthika Sambaralu on a large scale but was not in a position to allocate funds for the Flamingo festival. A decision to organise the festival should be without further delay, he demanded.