New fruit market at Pahadi Shareef begins trade without approvals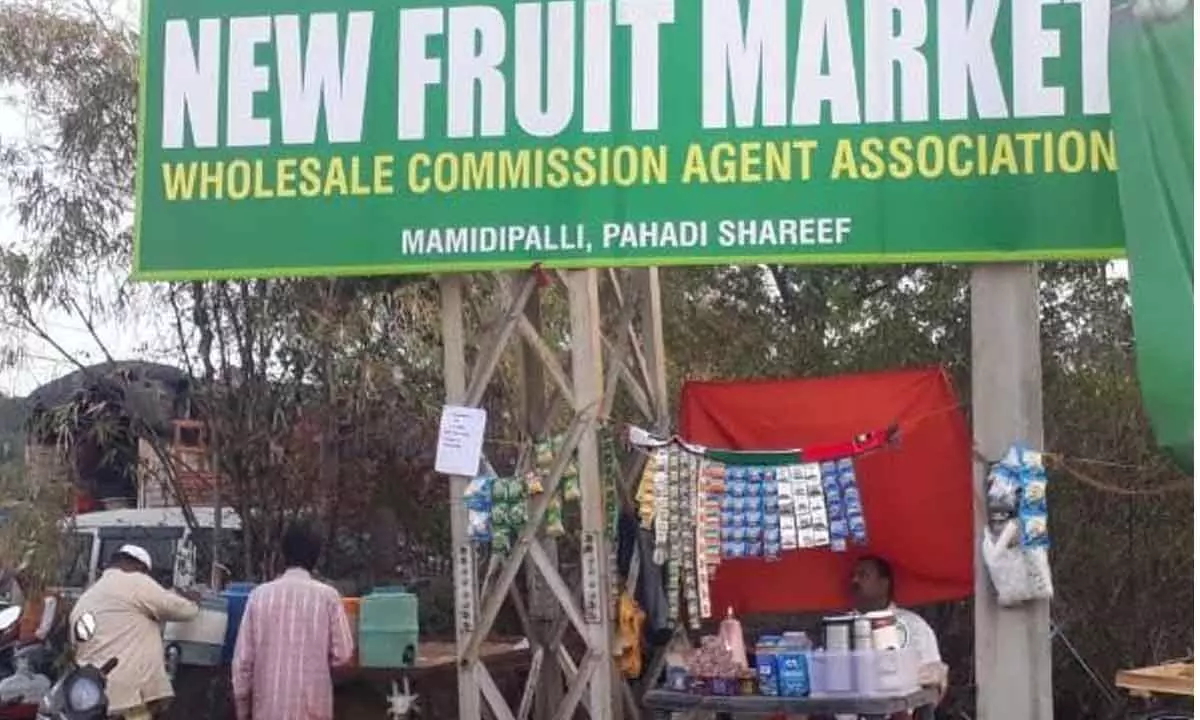 Highlights
Activists found fault with the way the wholesale trade of the fruits sets into motion even before putting into play facilities like proper electricity, water supply, boundary wall, sufficient arrangements for storage of fruits
Rangareddy: Unmindful of the threat of selling fruits openly to the public without safety measures, regulatory system and appropriate approvals from the government, the merchants displaced from Kothapet Fruit Market have begun performing the business in a new place at Pahadi Shareef area.
Activists found fault with the way the wholesale trade of the fruits sets into motion even before putting into play facilities like proper electricity, water supply, boundary wall, sufficient arrangements for storage of fruits and other safety measures which are considered essential before beginning the trade.
It is said that a group of fruit merchants took the Wakf Board into confidence using political influence and got 12 acres of land sanctioned on their name two years ago for setting up of a private fruit market at Pahadi Shareef.
It is pertinent to mention here that the government, as part of its proposal, has asked the fruit merchants two years ago to move to Koheda from Kothapet citing that the new location is more spacious and secure to perform the business.
Later, another location was identified at Batasingaram much to the chagrin of merchants who blame the government for the loss of deaths of few of their colleagues who met with fatal accidents while travelling from their house to far flung area like Koheda and Batasingaram.
Upset over the turn of events, a group of merchants reportedly approached the Wakf board and secured a lease of 12 acres of land at Pahadi Shareef area and began setting up shades to perform business.
Although most of the fruit merchants are stayed back from shifting to Pahadi Shareef, a few of them flock their fleet to new area and begun performing the business without securing required approvals from the Agricultural Market Committee to perform the trade that too under the temporary shades where no basic arrangements were put in play for the safety of fruits being stored there before selling it out to the public.
Lashing out at the government for allowing to set up a private fruit market without safety measures, Syed Iftekhar Hussaini, a community activist said, "How come a few merchants were allow to set up a private fruit market without putting into play proper safety measures as the fruit being sold their would consumed by the public. The whole idea of fruit market began with a vide-ab-initio move of the Telangana State Wakf Board who leased out 12 acres of land without putting the proposal into public domain."