KCR suggests some changes in CM chambers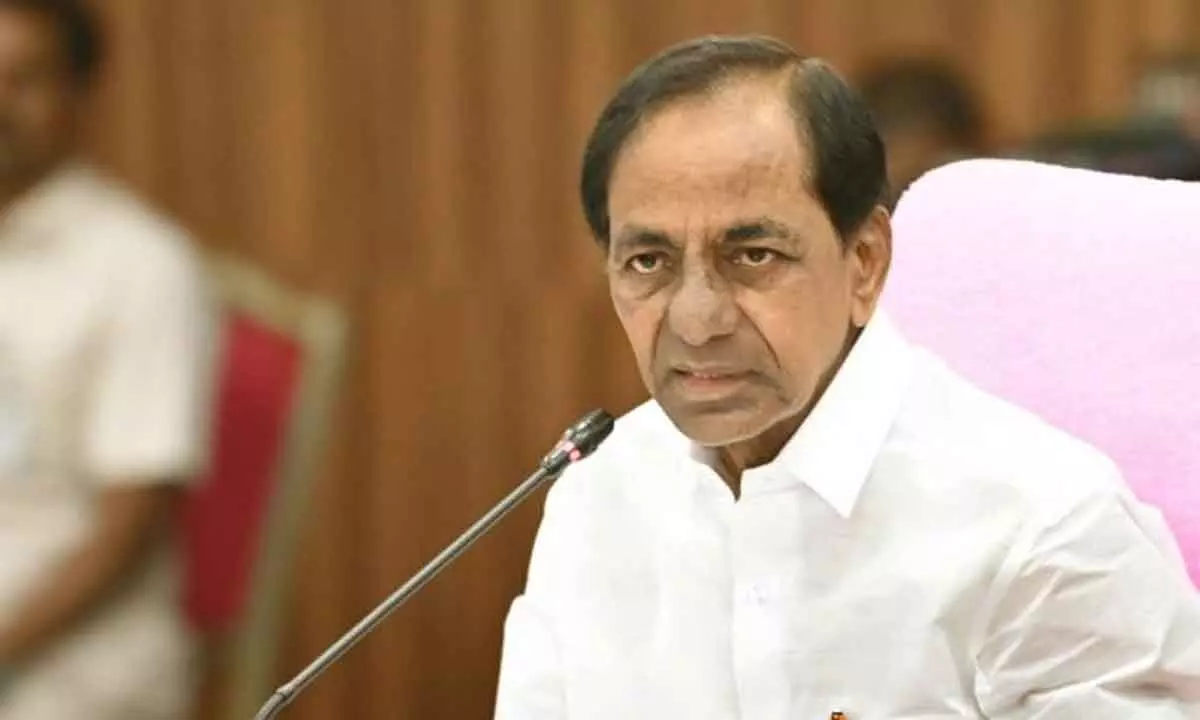 Highlights
CM visits new Secretariat and reviews progress of work with R & B officials and also the contract agency.
Officials said KCR advised the agency to make some changes in his chambers, mainly the location of some articles and interior in compliance with 'Vastu'
Hyderabad: Just 25 days before the inauguration of the new Dr. BR Ambedkar Telangana State Secretariat building, Chief Minister K Chandrashekar Rao has suggested some changes in the CM chambers located on the sixth floor of the new building. The government has already announced the new building will be inaugurated on KCR's birthday, February 17 this year.
The CM visited the new Secretariat and reviewed the progress of work with R & B officials and also the contract agency. Officials said KCR advised the agency to make some changes in his chambers, mainly the location of some articles and interior in compliance with 'Vastu'.
The CM inspected the entire area starting from the front door of the Secretariat to four corners of the buildings where the final touches of the construction is on. He visited the separate building undertaken for banks, canteens, ATMs, media centre and waiting rooms for visitors.
He also inspected the Chief Secretary's chamber, the offices constructed for government advisers, including CMO Secretaries, PROs and other CMO staff.
Officials explained to the CM the signal boosting system set up to provide continuous internet facility in the Secretariat, interior designs, electrical work, fitting of ACs, artistic artwork on pillars, painting. KCR inquired about the progress of granite/marble flooring, false ceiling, GRC works and lifts.
The CM also inspected the specially arranged fountains on both sides of the main gate. He visited the lawns, roads, parking and gardening work. He inquired from agencies about the work progress. The CM went round AC plants, generators installed with VRV technology and the fire-fighting system installed for maximum protection.
Instructions were given to engineers and Minister Prashanth Reddy to complete the work of landscapes, sewage works, red sandstone, fire safety, electrical and floor works.
R&B ENC Ganapathi Reddy, government adviser (construction) Suddala Sudhakar Teja, Shapur G Pallonji Construction Company representatives were present.