Hyderabad: Home Minister Mahmood Ali, MLA Anjaiah Yadav launch CC road construction project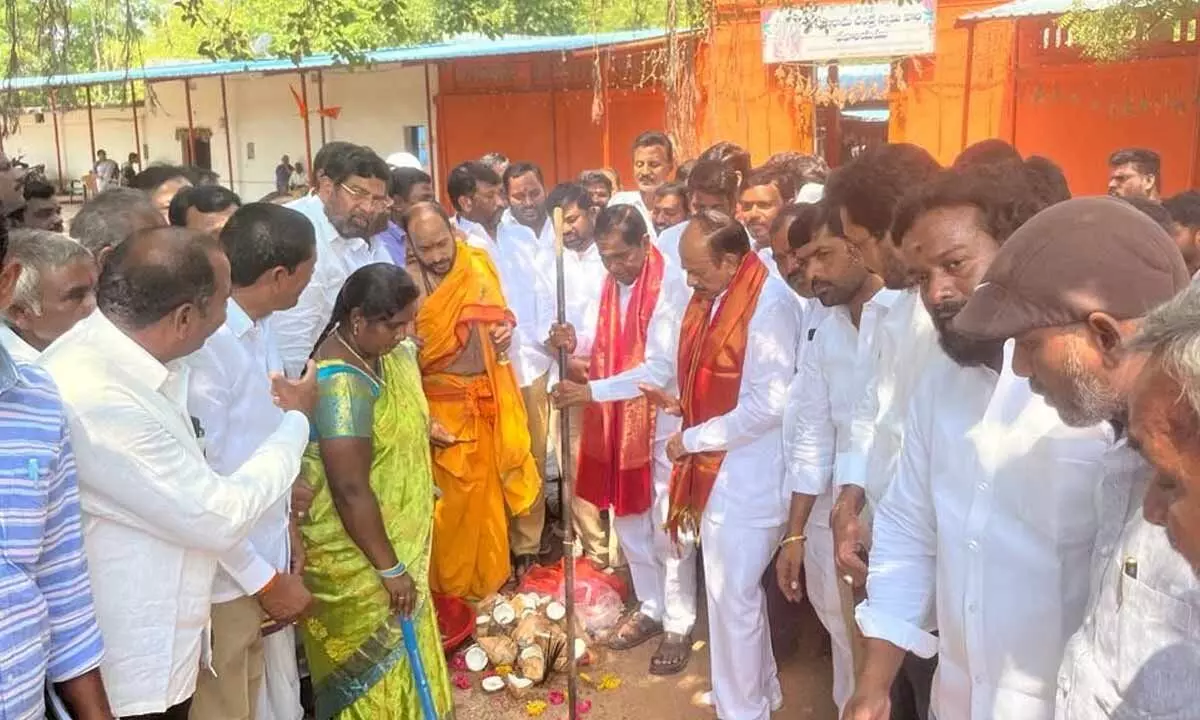 Highlights
In a momentous move aimed at infrastructure development, Home Minister Mahmood Ali, alongside local MLA Anjaiah Yadav, officially inaugurated the highly anticipated CC road construction project in Nandigammandal
Rangareddy: In a momentous move aimed at infrastructure development, Home Minister Mahmood Ali, alongside local MLA Anjaiah Yadav, officially inaugurated the highly anticipated CC road construction project in Nandigammandal. The objective of this initiative is to enhance connectivity and transportation in Mamidipalli village, spanning from the R&B road to the revered Ramulavari temple.
During the inauguration, Mahmood Ali reaffirmed his commitment to the region's welfare and progress, emphasising the significance of infrastructure development projects.
He reiterated the government's dedication to improving the quality of life for residents by investing in essential initiatives that benefit the entire community. Immediate commencement of construction work is planned, with a team of skilled workers and engineers collaborating to ensure the timely completion of the CC road. Minister Ali emphasised the importance of meticulous planning and execution, adhering to rigorous quality standards to ensure the road's durability and longevity.
The CC road construction project from R&B road to Ramulavari temple represents a significant milestone in the ongoing efforts to enhance infrastructure in Mamidipalli village.
MLA Anjaiah Yadav, a prominent advocate for regional development, lauded the joint effort between the government and local representatives in fulfilling the longstanding demand for improved roads. He expressed gratitude to Mahmood Ali for his unwavering support and for allocating the necessary funds to transform this project into a reality. The inauguration ceremony saw the presence of BRS leaders, activists, villagers, and other dignitaries, highlighting the collective enthusiasm for this much-needed infrastructure development.