Hyderabad: Governor issues notification summoning members a joint session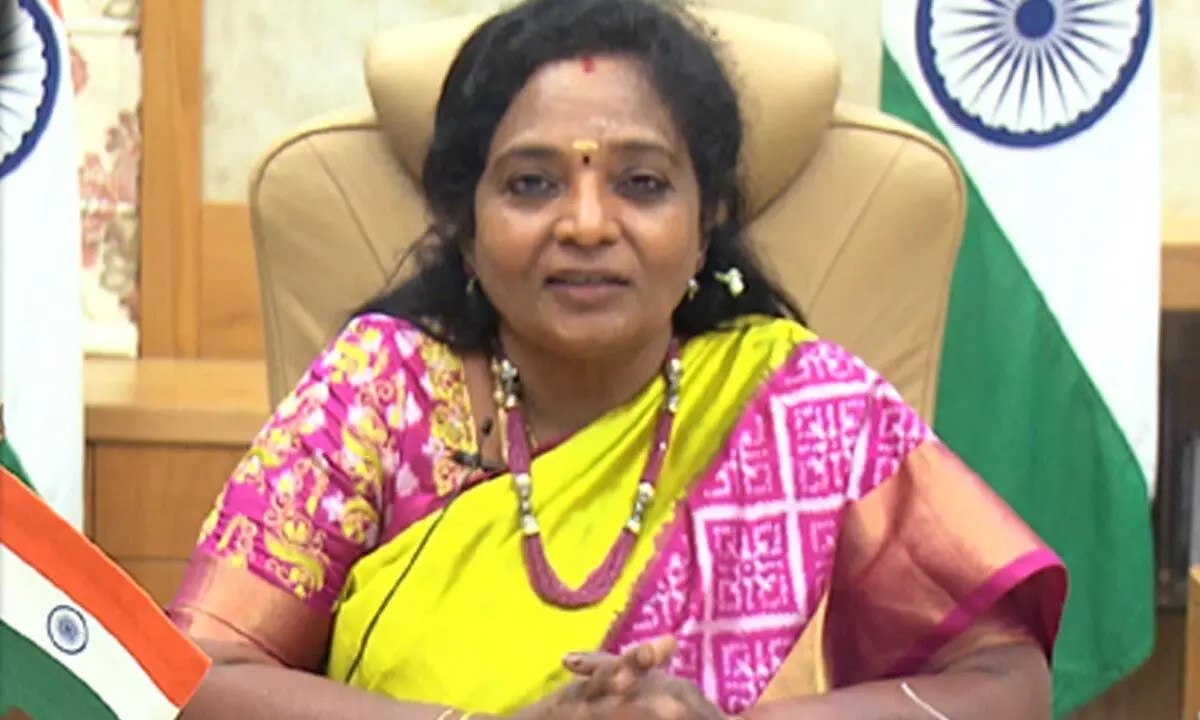 Highlights
Governor issued notification on Tuesday for the second Telangana Legislative Assembly and Council to meet for its Fourth Meeting of Eighth Session
Hyderabad: The Telangana Governor Tamilisai Soundararajan on Tuesday issued notification summoning the members a joint session of the Telangana Legislature on February 3.

The Governor issued notification on Tuesday for the second Telangana Legislative Assembly and Council to meet for its Fourth Meeting of Eighth Session at 12.10 P.M. on Friday.
Has the Telangana Government decided to pull the curtains down on the standoff with Governor Tamilisai Soundararajan? If the developments that took place on Monday are any indication, it appears so. It now remains to be seen whether this bonhomie would be limited to the conduct of the State Assembly or would it be extended to other activities of the Governor, and whether the Governor in turn would clear all the pending files at the earliest?
The Government had proposed to convene the budget session of the Assembly from February 3 and had okayed 2023-24 budget proposals sent to the Governor. Till Sunday night they did not get her nod. Following this, the government moved a lunch motion in the High Court.The High Court bench comprising Chief Justice Ujjal Bhuyan and Justice N Tukaramji which heard the lunch motion petition asked the government as to why they want to drag the judiciary into this when the Governor of the State was
He said she cannot hold the budget proposals just for the sake of inadvertent issues.
However, after lunch hour, Dave informed the court that the government was withdrawing the petition as the matter had been sorted out keeping the high values of the Constitution in mind.
Following this, Legislative Assembly Affairs Minister V Prashanth Reddy, Finance Secretary K Ramakrishna Rao and Secretary to State Assembly Secretariat V Narasimha Chary went to Raj Bhavan and informed the government's decision to hold a budget session.
Sources said that the Minister and officials requested the Governor to finalise the date for the budget session. The Governor would jointly address both Houses on the first day of the session. Sources said it would require a gap of a week from the date of proroguing the House. Hence, the budget session may be held any time after February 6.