What to pack if you're travelling during coronavirus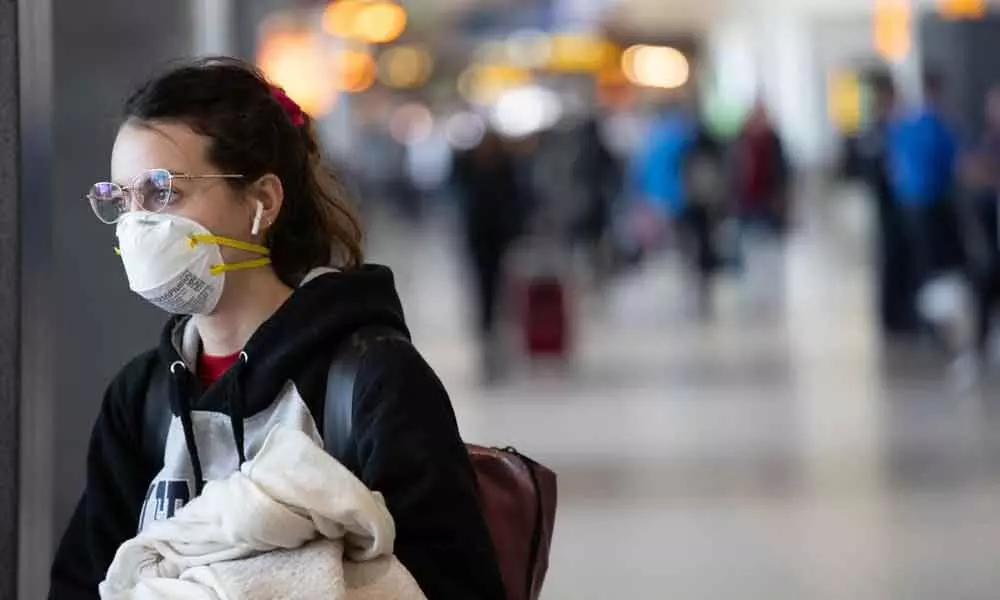 Highlights
With the whole world reeling under the effects of the pandemic, travel is no longer a voluntary choice unless a necessity
With the whole world reeling under the effects of the pandemic, travel is no longer a voluntary choice unless a necessity. Given the increasing number of people who are contracting the virus, extra precautions need to be taken both while traveling within the city and outside.
Basic things like proper hand-washing techniques, use of hand sanitizes, wearing a face shield and mask to ensure you do not come in contact with an infected person's respiratory droplets is extremely important.
Road travel can also be tricky especially for women given that they may find themselves in a tricky situation if they do not plan their travel essentials – from the onset of periods to the dilemma of using a public washroom, there may be situations aplenty.
We thus bring to you five essential items that you must have in your travel kit, every time you plan a trip. Srijana Bagaria, co-founder, Pee Safe brings us some five essential items that you must have in your travel kit, every time you plan a trip.
Pocket-sized hand sanitiser
Nowadays, this is almost like a secret weapon for every person to fight off the virus. Make sure you carry a good-quality, pocket-sized hand sanitizer at all times.
This will save you the hassle of looking for water every time you wish to clean your hands whether you are in the middle seat of a plane or the midst of a conference room full of people, let go of the excuse to get up and wash your hands.
Multipurpose surface disinfectant
While traveling you may encounter many situations wherein you may come in contact with commonly used surfaces such as a car, bus, train or metro handles, doors, cash counters etc.
­In such situations, it is important to have a portable surface disinfectant, which can eliminate harmful germs including bacteria. The spray can be used on both hard and soft surfaces, such as tables, chairs, desks and sofas. So spray away and keep the virus at bay!.
Microfibre anti-dust mask
It is important to own a few washable and breathable fabric masks that can be worn all day long. You must not use the same mask twice without washing it since the virus could have settled on the outer surface.
These masks are reusable with a shelf life of up to 5 years. There are several colors and designs available to ensure that you aren't compromising on your look
Face guard
A faceguard is a perfect accessory to prevent exposure to micro droplets in the air. For added protection, do not forget to wear an anti-dust mask under your faceguard. These are sturdy and comfortable.
Toilet seat sanitiser spray
The agony of using a public restroom is nothing new for a woman traveler. From dirty toilet seats to the dilemma of sitting or holding on till you find a better place, every woman has faced this situation at some point.
So, this time carry a toilet seat sanitizer spray and let go of this worry for good. Pee Safe Toilet Seat Sanitizer Spray can kill most of the germs and ensure that the seat is clean enough for you to relieve yourself.