Making online dreams come true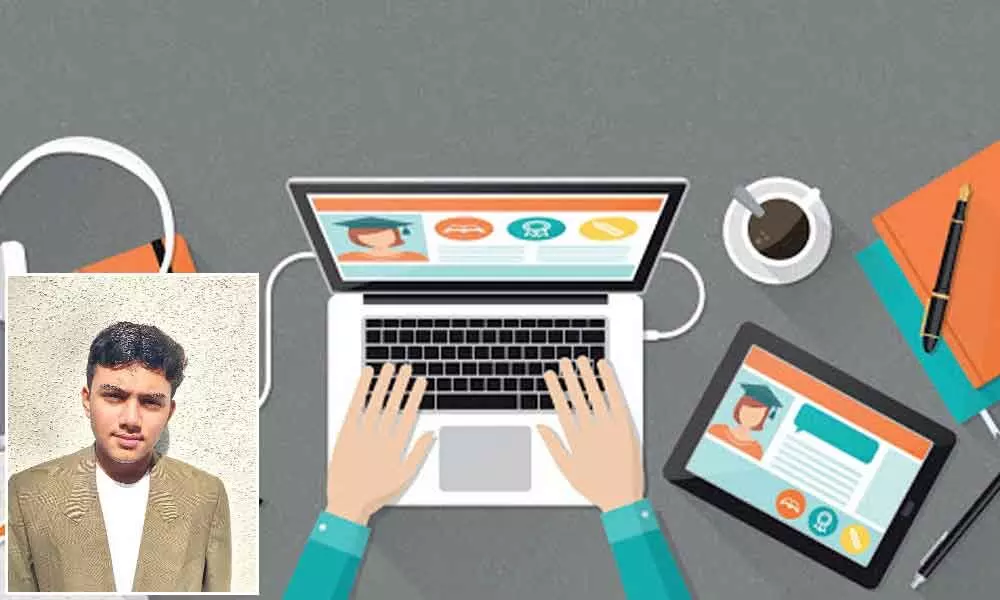 Highlights
The youngest entrepreneur 15-year-old Shreyaan Daga has built an edtech marketplace for teachers and students to connect, teach and learn
The youngest entrepreneur 15-year-old Shreyaan Daga has built an edtech marketplace for teachers and students to connect, teach and learn. Shreyaan realised the impact of Covid-19 on the education sector and founded Online Live Learning (OLL) along with Bhumika Sharma, Kushal Ghosh and Payal Pandit.
Online Live Learning is an online marketplace for passionate teachers and aspiring learners. On this platform, teachers get the chance to extend their expertise and learners get the opportunity to expand their knowledge bank. If you're someone who does not believe in a cookie-cutter teaching approach and are looking for real-time help, this platform is the right choice for you. To sum it up, it's your one-stop solution for all things learning.
Speaking to The Young Hans, Shreyaan says "My dad's offline training institute was shut down due to the pandemic, friends became distant, and school was either shut or virtual while millions of teachers lost their jobs. Borrowing my dad's financial resources, we got together a team of people who believed in what we believe in and made a stand".
According to Shreyaan, OLL operates as a marketplace, which allows teachers from across the country to teach subjects they are passionate about and students can sign up for courses they would like to learn.
As of now, instructors at OLL offer courses in designing, coding, languages, marketing, finance, and creativity among others. "Our target audience is students between ages 6 to 20. However, anyone can come and learn anything - a marketplace is never for just one person. We aim to make everything automated, reducing the amount of human errors and making the user experience smoother and better," he adds.
The instructors go through quality testing and offer demo class to the students. The teachers need to add their own courses while students can select courses they are interested in and join the live classes.
Online Live Learning is currently an 81 member team, including the four co-founders, seven permanent members,
and 70 freelancers. The startup currently operates under Mumbai-based edtech startup, Clone Futura, which was founded by Shreyaan's parents, Vidushi Daga and Sudarshan Daga.
Speaking about the future plans he says that OLL will be rising funding to expand in international markets. "We will also focus on creating a new feature called OLL Care where we will provide training to those who cannot afford or cannot access the learning material that we can,"
What started as a hobby had resulted in starting his own company Onlinelivelearning.com, which is a leading online learning platform. He had hired 10 IIMs as interns to help in scaling up his new venture. He up-skilled 20,000+ students in the last 9 months of lockdown.
Online Live Learning offers courses to upskill globally from all parts of the World and in all major languages. The entire platform is automated. Shreyaan is not new to entrepreneurship as he had built an online portal live before. in for selling his paintings and had made Rs. two lakhs.
He had even learned how to invest in the stock market under the eminent guidance of his uncle Damani and made a return of 400 per cent. Shreyaan unwinds by reading books and cycling. He has a Midas touch. His day never ends without reading Bhagwat Geeta.
"I am very excited about my new venture. My motto is that each one of us should dream big, it helps us up to our expectations and builds our self-esteem. Online live learning is the fruition of my dream, that our team made it a reality.
I love creativity since it is the only thing that helps us innovate and stay ahead in life.
"Students should have a platform of freedom where they can update the latest skills of their choice and interest and not forced learning" he concludes.