What has changed in Iran since Mahsa Amini's death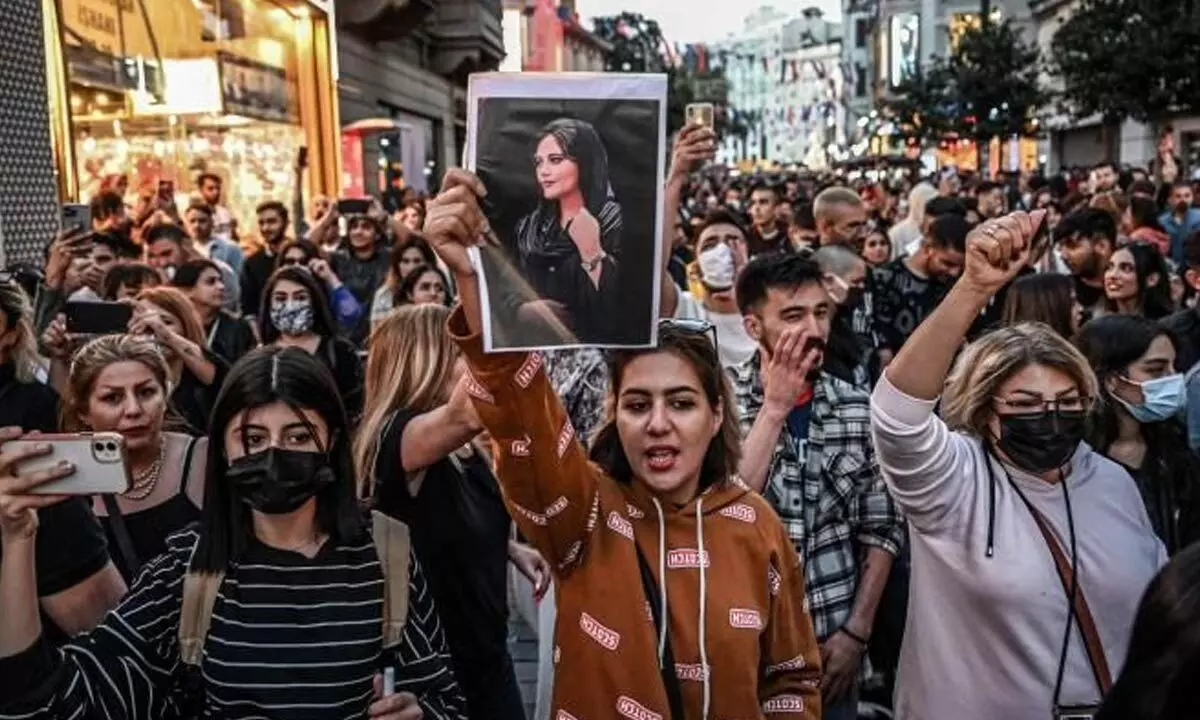 Highlights
Iran's rulers continue to enforce tight public controls as the anniversary of the death of Mahsa Amini in the custody of the "morality police" approaches
Keele (UK): Iran's rulers continue to enforce tight public controls as the anniversary of the death of Mahsa Amini in the custody of the "morality police" approaches. Amini died after being arrested for allegedly breaching hijab rules. The news of her death prompted nationwide protests, jolting the foundations of the Islamic Republic of Iran. Ahead of the expected protests on the anniversary of her death on September 16, the regime continues to attempt to control social media and heighten surveillance.
But the desire for change has not waned among many.
How protests took hold in country
The state's reaction to the Women, Life, Freedom protests that broke out in reaction to Amini's death has been predictably draconian. There seems to be an underlying fear within the governing circles that relinquishing control over something as ostensibly trivial as women's hair might set a precedent, leading to a more significant loss of control in other areas of governance and social life. Sources suggest that in an effort to sustain an aura of omnipotence, the regime is willing to do whatever it takes to maintain its grip on every aspect of life in Iran.
But there is a deep-seated protest movement in Iran, anchored in years of civil disobedience, symbolic actions, resistance art and immense sacrifice. There's clearly still an appetite for change. However, the path to change is fraught with obstacles. The opposition, despite its passion, is fragmented, lacking leadership to pull together collective efforts.
The Women, Life, Freedom movement, with its lasting impact and international spotlight, stands as a testament to this change. In recent months, cafes and restaurant have closed and businesses have been accused of flouting the state's stringent policies. Universities aren't spared either. An unsettling purge is under way, with university professors being replaced by regime loyalists, while campuses including Tehran University have become heavily surveilled zones. Add to this economic conditions that are so bad it is pushing people to suicide, and societal tensions reach a boiling point.
Over the recent months leading up to the anniversary, momentum has been building. Several high-profile opposition figures have urged the public to seize this opportunity and once again take to the streets to defy the regime. This atmosphere of simmering unrest hasn't escaped the regime's notice.
An Amnesty International report offers a glimpse into the state's systematic harassment of families mourning their lost loved ones. Among those arrested was Mahsa Amini's uncle. Covering an extensive ten provinces, Amnesty's research details human rights violations against numerous victim's families, showing the extent of the government's oppressive reach prior to the anniversary of Mahsa's death. One of the significant achievements of last year's uprising was the shattering of pervasive fear among the people.
Despite the sombre atmosphere, violent crackdowns and execution of young protesters, the Women, Life, Freedom movement has fostered a collective courage to defy the regime. In anticipation of the anniversary, both sides have been bracing themselves. People are gearing up for a potential resurgence of protests, while the state is preparing to suppress any sign of dissent. Many hope the political stalemate will not last indefinitely. While the move towards democracy may span years, the desperate desire for change must, surely, shift the prevailing order.
(The Conversation; Writer works at Keele University, UK)