Right eco system key to entrepreneurship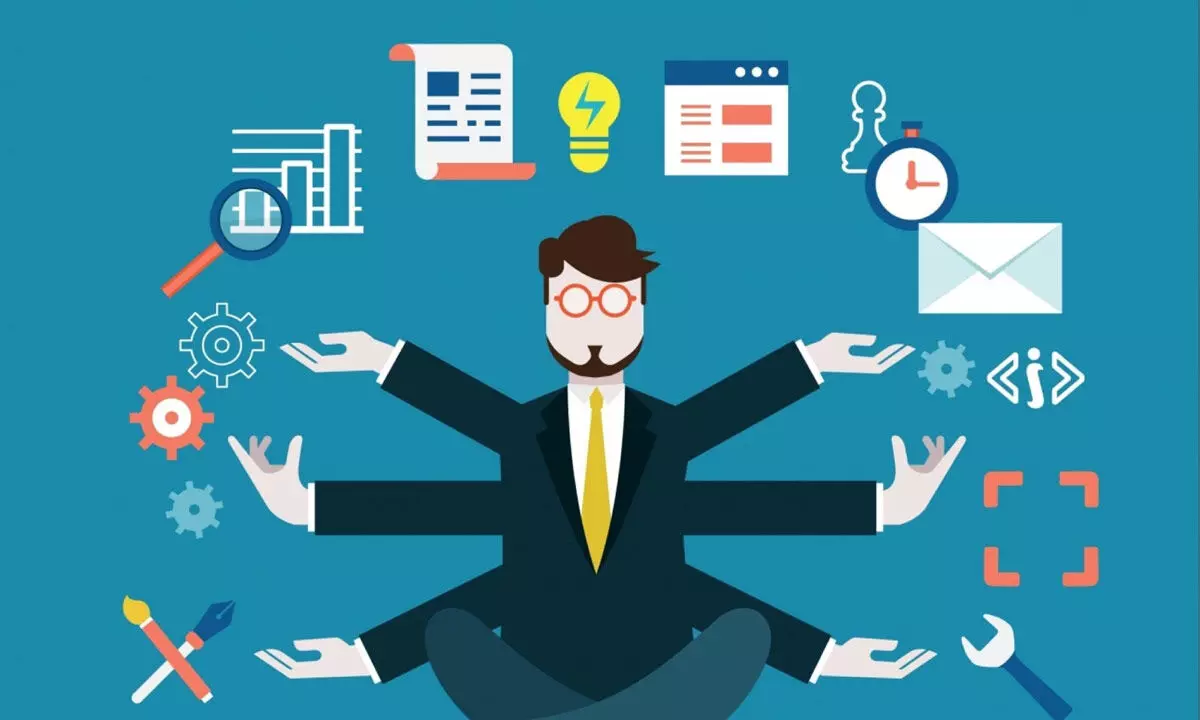 Highlights
You can never make a significant and long-lasting change if you don't make changes in your environment. Government policies and regulations play an important role in guiding entrepreneurs in evolving policies and goals while keeping the overall social and economic benefits in mind
Have you ever wondered why tree leaves change their colour every fall? This is because it is preparing itself for what's to come. In other words, the tree has an in-depth connection with its environment that allows it to be well prepared to brave the upcoming chilly weather. At the same time, this connection with the environment ensures its consistent growth. It is commendable to see how nature works in harmony.

Now replace the tree with yourself and its environment with your friends, colleagues, habits, and lifestyle. Do you think you'll be able to grow as successfully as the tree does? The answer is that you can never make a significant and long-lasting change if you don't make changes in your environment. As the saying goes, "you are the average of the people you spend time with."
Hence, it is essential for one to assess areas and people who can help you grow or hold you back. Not ironically, the rule applies to all individuals, entrepreneurs and established business leaders.
For entrepreneurs, it is essential to be placed in an environment, both internally and externally, which can drive their growth. While the internal factors revolve around the entrepreneur's own skills, knowledge and experience, external factors include economic conditions, market competition, government regulations and access to sufficient funds.
As an internal factor, an entrepreneur with a strong industry presence and possesses sound business acumen, and a clear vision of their objective is more likely to succeed than one who lacks these skills. Additionally, an entrepreneur's ability to build connections, people management and the capacity to calculate risks are crucial factors for the success of a business.
Similarly, in the external factor segment, a strong economy with low unemployment and high consumer confidence can create a favourable environment for taking forward one's business. On the other hand, a weak economy can make it difficult for entrepreneurs to secure funding from VCs and other potential investors.
We cannot forget that competition in the market plays an equally important role, as it pushes entrepreneurs to differentiate their products and services from those of their competitors in order to stand apart.
Aside from that, government policies and regulations play an important role in guiding entrepreneurs in evolving policies and goals while keeping the overall social and economic benefits in mind. At the same time, these policies also reward the entrepreneurs for supporting other SMEs and backward classes in society. Of course, we cannot forget about investors. Without access to funding, entrepreneurs may find it difficult to expand their operations, diversify or even to start a venture.
In addition to these internal and external factors, the entrepreneurial environment can also include support from mentors, networking and access to resources. Like in any other field, having access to an experienced mentor and industry experts can be immense value. Networking with other entrepreneurs and business leaders is another aspect that gives emerging businesspersons access to potential connections and opportunities. Access to such people and resources, such as accelerators and co-working spaces, can also provide extreme support to entrepreneurs, as it can help reduce their expenses and worries about basic infrastructure facilities for their employees.
If you are an entrepreneur or are thinking of starting a business, you must ask yourself: Have you placed yourself in an environment or situation that bolsters growth? Like the tree, have you ever tried to make changes to your internal factors that allow you to survive through the rough and tumble? If not, then you may start making changes now. Once you've made adjustments to yourself, you'll be able to have a better control over your environment, which will eventually help you surround yourself with people with whom you can share ideas and generate great results.
(The author is president of Entrepreneurs' Organization (EO)
Gurgaon Chapter)