Get itchy feet, explore the unknown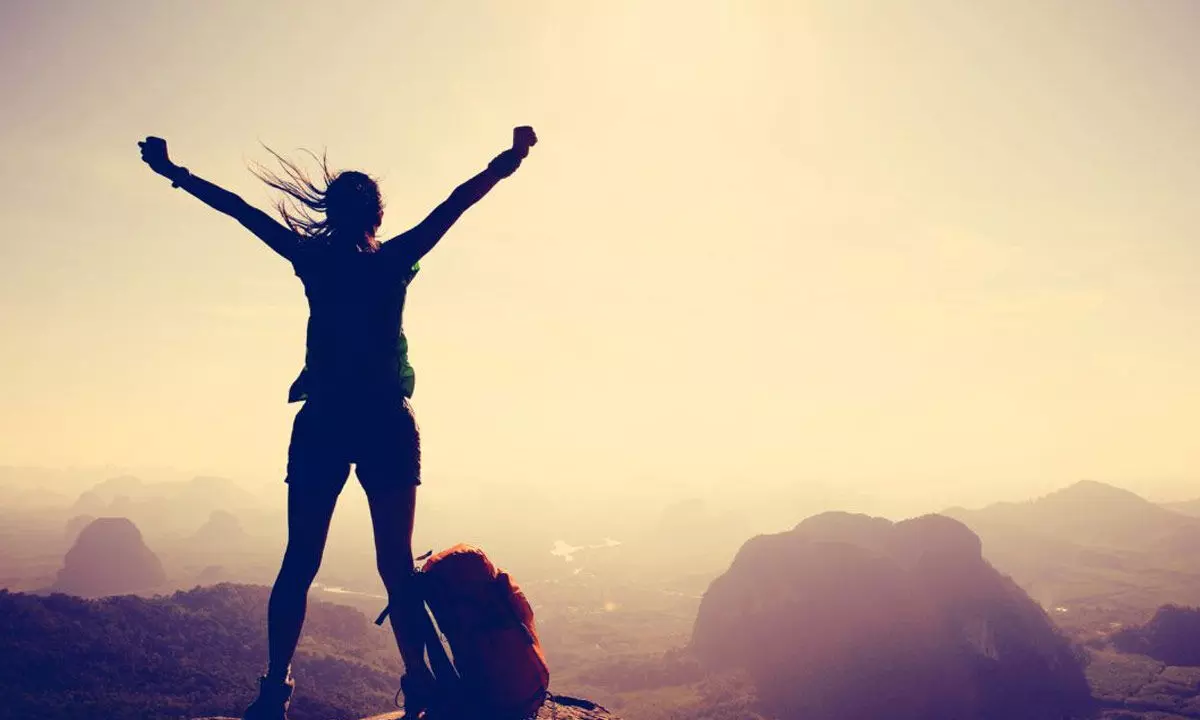 Highlights
A passenger ferry, also often called a water bus or a water taxi, ferries people from one part of a city to another and forms part of public transport, particularly in cities such as Venice
A passenger ferry, also often called a water bus or a water taxi, ferries people from one part of a city to another and forms part of public transport, particularly in cities such as Venice. I once toyed with the idea of using a hovercraft, for transport, in the city of Visakhapatnam, to relieve road congestion. An idea, which, however, failed to take off.
Popular, in semi urban and urban areas, are other modes of transport, such as rickshaws, which are hand-pulled (thankfully now being slowly withdrawn), auto rickshaws, tongas or jatkas (carts pulled by horses) and phat phaties, the three wheelers favoured in Delhi. The pace, and quality, of intercity travel, especially in the metropolises, and large cities, have received a boost, following the introduction of services such as Uber and Ola, which also offer sharing facilities and rides on two wheelers.
Travelling, within India's major cities, is facilitated by bus transport services, operated by the State Transport Organisations (STO), concerned. In some cities, such as Bombay, Kolkata and Chennai, tram services used to exist, which are now being gradually phased out.
As a measure of meeting the challenge of spiraling fuel prices, office goers, especially in major cities, have taken to the system of 'carpooling.' Groups of people save fuel, with each member offering his car to the whole group, by turns, on different days.
Despite all the advantages offered by flying, train travel, and water transport, travelling by road, remains a major and popular, choice with most travelers. Services which connect metropolises, major cities, cities, and villages and different points in the rural areas have grown enormously in coverage as well as quality of service over the last several decades. state-owned corporations as well as private agencies, now operate between hundreds of destinations in the country, offering a quicker and easier mode of travel in comparison to the railways. Many of them even offer tiered, sleeper berths, entertainment and air-conditioned comfort apart from containing restrooms. In the United States, the Greyhound Lines operates the largest intercity bus service in North America.
In a most welcome measure, and towards the same end, namely that of conserving energy, especially from sources which are nonrenewable, electronically, operated cars, rickshaws, and motorbikes, have made a promising entry into the transport scene. And, as a measure of response to the increasing demand for support to such vehicles, facilities for charging them, from time to time, have also begun to make their appearance at different places.
Technological advances, and the demands of modern business, have made commuting a way of life in many countries. There are those who, for instance, regularly commute between Bombay and Delhi on a daily basis, as people go to their office and return home, by bus or train, in a city. On the same line, an air shuttle service exists between Washington and New York.
The Indian Railways also offers a wide variety of choice when it comes to of train services. Passenger trains, which are the slowest, and the cheapest unreserved seating arrangement and stop at every station along the way. Express trains run faster, have reservation for the seats and berths, and have limited stops. Superfast trains go even faster with, fewer stops, although they are somewhat more expensive. The Garib Rath is a no-frills air-conditioned train which provides subsidised air-conditioned long-distance travel, to passengers who cannot afford the fares. At the other end, of the spectrum, is the Maharaja Express a luxury train connecting major tourist destinations, mostly in the north western India. Shatabdi expresses are superfast and fully air-conditioned train which connect major Indian cities.
Once Sharda Mukherjee, then Governor of Andhra Pradesh (as whose Secretary I was then posted), took me along with her to Bombay to witness the naval exercises of the Western Naval command. A rare and unique experience, thanks to her having been the wife of the first Indian Chief of Air Staff Subroto Mukherjee. We spent several hours in a naval ship belonging to Indian Navy, and I recall, with a sense of exhilaration, and mild apprehension, transiting, in what is called a 'jackstay', from one ship to another, both travelling at a good speed in mid sea!
At different points in my life, I have ridden a bicycle, a scooter and motor cars of different types. If riding the bicycle was a great pleasure, so was driving the scooter and, afterwards, the cars. I learnt to drive the classical and the hardest way, namely when I was under aged to obtain licence, and by bumping into things while learning!
A caveat needs to be filed before we conclude this discussion. There can be such a thing as overrating the benefits of travel. Immanuel Kant, for instance, never left his native village, but wrote with such depth of wisdom and width of perception that his ideas appealed to people all over the world. Likewise, the fertility of the imagination of William Shakespeare, led him even to describe, graphically, the brittle condition of a biscuit exposed to a sea voyage, although he had never left the shores of England.
The amazing constriction of travel time, and the spectacular strides in communication, following the onset of the digital age, strictly speaking, ought to have served the purpose of dismantling barriers that divide people such as nationality, religion, gender, caste and community. What one sees in real life, however, quite paradoxically, presents a totally different picture. Differences, and divisions, not only continue to exist, but are being constantly multiplied, in number, as well as dimension. All major religions, such as Hinduism, Christianity, Islam, Buddhism and Jainism, have denomination barriers, which have created barriers between those who subscribe to them. Nations, once proud federation of a variety of cultures and ethnic backgrounds, have been dismantled, not only into their original constituents, but even further. Even in the most robust of democracies, such as the USA and India, the equations at the polling booths, on the day of election, continue to be informed by religion, community, caste and gender.
Travel, as a means of education, business or excitement, has always captured the imagination of people. So much so, that any number of books, movies have been based on it as a subject. From Jonathan Swift's, 'Gullivers' 'Travels', and Jules Verne's, '20,000 Leagues Under the Sea and 'Around the World in 80 days', 'Murder on the Orient, Express', featuring the repressible, and internationally famous Hercule Poirot, by Agatha Christie, the travelogues of Bill Bryson, the field of literature is replete with rich narratives of exciting episodes of travellers. J M Lyngdoh, formerly the Chief Election Commissioner of India, was also very fond of recording his experiences while travelling, which make for fascinating reading. Journeys by bus and train have also been the central theme of many Indian movies such as 'Bombay to Goa' in Hindi and 'Sarkar Express' in Telugu.
The travel bug often bites one, especially with the onset of the middle age blues. One is irresistibly attracted by the idea of simply traveling and recording memories of different places and people, largely in order to be able to speak about them on return. This feeling was captured beautifully in the English movie, 'It its' Tuesday, it must be Belgium.'
A little story before we stop.
Robert McNamara, formerly the President of the World Bank and also the Secretary of Defence of the United States, was vacationing in the Swiss Alps. During one session of skiing, he managed to get lost. Concerned about his continued lack of communication from him, the Government of Switzerland sent a Red Cross helicopter to trace him and bring him, to safety. As he saw the helicopter approach, the story goes, that McNamara, desperately waved it away, saying, "I already gave at the office!"
(The writer is formerly
Chief Secretary, Government of
Andhra Pradesh)