AP's course – listless and aimless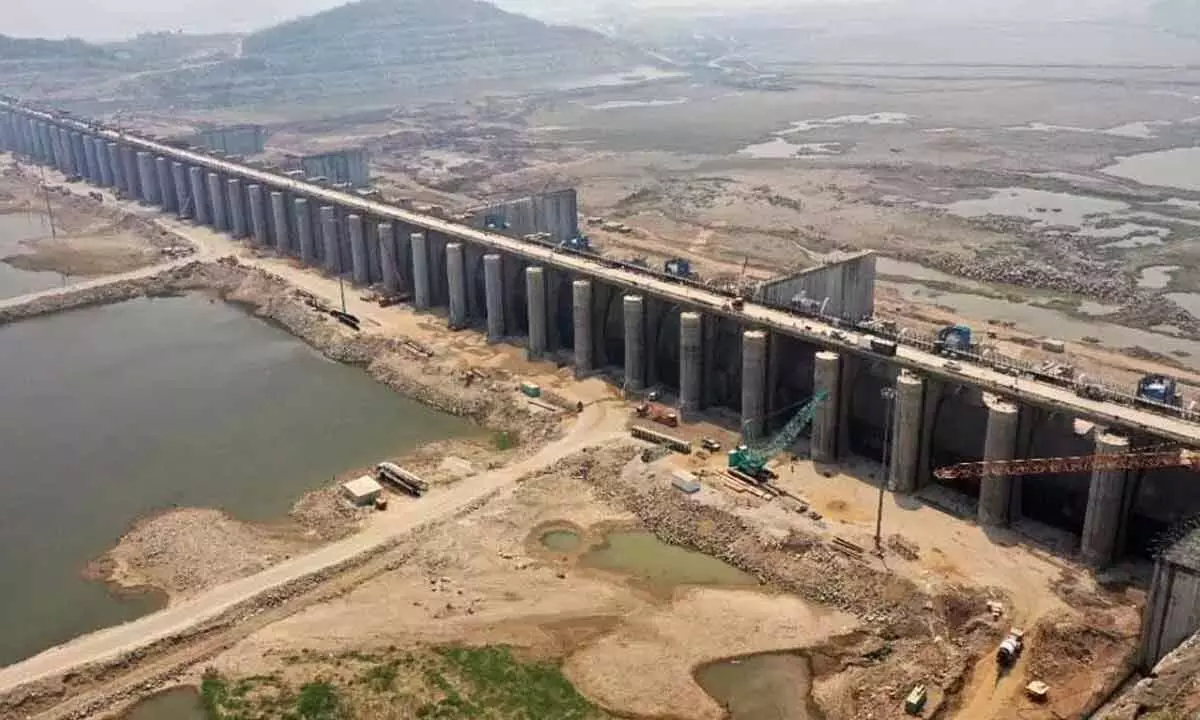 Highlights
There must be something very comprehensive in this phrase of 'Never mind,' for we do not recollect to have ever witnessed a quarrel in the street, at a theatre, public room, or elsewhere, in which it has not been the standard reply to all belligerent inquiries
There must be something very comprehensive in this phrase of 'Never mind,' for we do not recollect to have ever witnessed a quarrel in the street, at a theatre, public room, or elsewhere, in which it has not been the standard reply to all belligerent inquiries. That is how a sequence in the Pickwick Papers begins in explaining human tendencies. 'Do you call yourself a gentleman, sir?'—'Never mind, sir.' 'Did I offer to say anything to the young woman, sir?'—'Never mind, sir.' 'Do you want your head knocked up against that wall, sir?'—'Never mind, sir.'
What would one deduce of this reply 'Never mind, sir' when it is the government that seems to be saying so to every query on Polavaram Project. Two most alluring dreams that the Andhras ever entertained – these are meant to be dreams – are Polavaram and Amaravati. But are dreams realized? Really? It remains that, a question, forever. But as Charles Dickens said in his magnum opus "It observable, too, that there would appear to be some hidden taunt in this universal 'Never mind,' which rouses more indignation in the bosom of the individual addressed, than the most lavish abuse could possibly awaken.
Call it a curse or a self-inflicted wound but it is bound to lead to regrets. For the Andhras, it is a double whammy in every sense. Amaravati is not to be and Polavaram cannot be in the near future. Neither under the previous government nor under the present re-engineering government. Regret is a very common negative emotional experience, driven by thoughts of what might have happened if one had behaved differently in the past. Who among us has not bemoaned what could have been?
A typical feature of regret is self-blame over making the 'wrong' choice, whether it was doing something that you now believe you shouldn't have done, or not doing something that you now think you should have. Some regrets are mild and fleeting and, as such, do not cause much heartache. But it's possible to be haunted by regret – consumed by self-reproach, sadness, and a sense of loss over what you could have had. That should reflect the Andhras' state of mind now. They could nurture their regret for as long as they want as there seems to be no solution in the vicinity for the deprivation they had of what was their genuine desire. A capital less residuary state, a national project sans land, a finance-deficit treasury and a visionless leadership...what a blessed state Andhra Pradesh is now!
There are still a few months for the electorate to decide whether it should allow this listless journey to continue. But the choice is really not easy. It is not easy because of the political choices alone. It is more so because of its very nature. The people are caste-ridden and their view is skewed by petty identity issues. Moreover, they have become thick-skinned and unresponsive to the omissions and commissions of the government and the law and order machinery.
Over and above it, if the lucre of easy money becomes their political mentor? Most regrettable is that there is no debate at all on any of these. Only alliances are being discussed at all levels.