Chiranjeevi Gives An Update About Nandamuri Taraka Ratna's Health Condition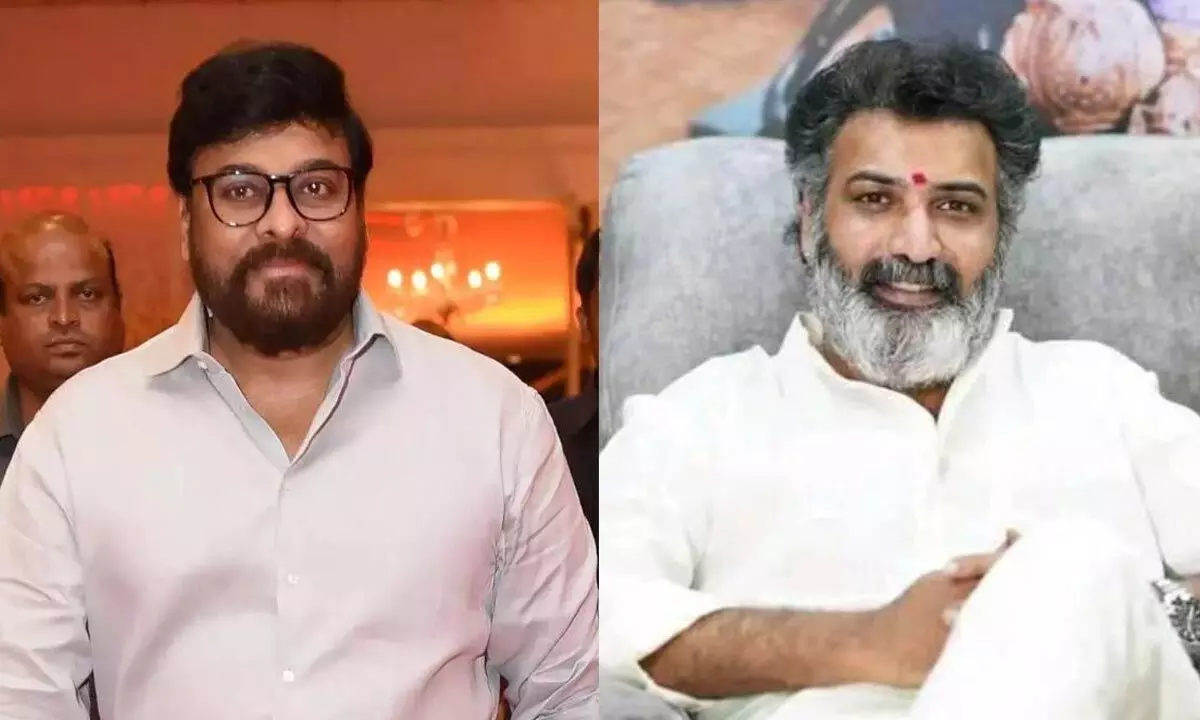 Highlights
Chiranjeevi shares a positive health update about Tarak Ratna
Even doctors released a health bulletin yesterday night and stated that he is still continuing on a ventilator!
It is all known that actor-cum-politician Nandamuri Tarak Ratna suffered from a massive heart attack a couple of days back during the Kuppam Padayatra of Nara Lokesh. He was immediately taken to a nearby hospital in Kuppam and the doctors revived the pulse. Then he was shifted to Bangalore's Narayana Hrudalaya for better treatment. Since then, he is on ventilator support and specialists are continuously monitoring his condition. Yesterday too, they shared the health bulletin and stated that Tarak is still on ventilator support. Off late, megastar Chiranjeevi dropped a small update about Tarak's health condition on his Twitter page and is all relieved with the improvement shown.

His tweet reads, "సోదరుడు తారకరత్న త్వరగా కోలుకుంటున్నారు,ఇంక ఏ ప్రమాదం లేదు అనే మాట ఎంతో ఉపశమనాన్నిచ్చింది. తను త్వరలో పూర్తి స్థాయిలో కోలుకుని ఇంటికి తిరిగి రావాలని కోరుకుంటూ,ఈ పరిస్థితి నుండి కాపాడిన ఆ డాక్టర్లకి ఆ భగవంతుడికి కృతజ్ఞతలు. May you have a long and healthy life dear Tarakaratna!"
Earlier even Manchu Manoj, Junior NTR, Kalyan Ram and a few others visited the hospital and consoled the family members of Tarak Ratna.
Yesterday night hospital officials shared the health bulletin of Tarak Ratna… Take a look!
The bulletin reads, "HEALTH UPDATE OF Shri NANDAMURI TAARAKA RATNA… Shri Nandamuri Taaraka Ratna continues to be in a critical state on ventilatory and other higher supports. We would like to clarify certain media reports, and state that he has not been put on any ECMO support till now. His family is constantly updated about his condition. Any changes to his clinical condition will be notified as required.
We request that the public continue to support us in providing privacy and uninterrupted treatment.
Issued by: Narayana Institute of Cardiac Sciences (Narayana Hrudayalaya Ltd)".
Even Tarak's uncle also clarified that Tarak is still on a ventilator but doctors never treated him through ECMO. Hope he gets recovered soon!