Options data points to upward resistance level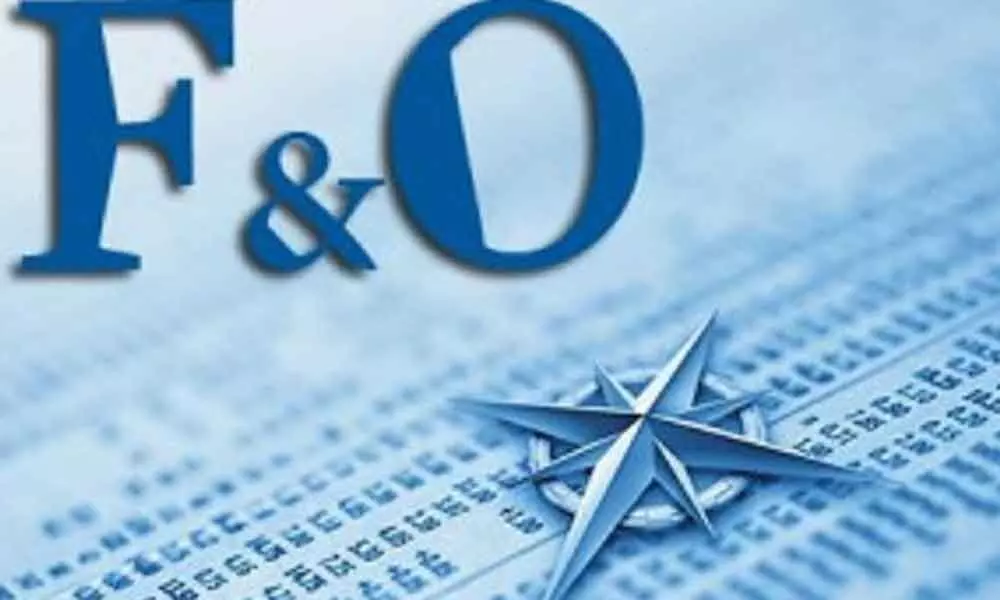 Highlights
Call OI shifting to higher bands; Call writers unwinding positions
As per the options data from NSE, the 13,500CE and 13,100PE have highest concentration of Open Interest (OI) after the trading hours on Friday (December 4, 2020), while resistance level moved up by 500 points and support level moved upwards by 200 points, when compared with the previous week's data. Based on the Futures and Options (F&O) data, we see more space for NSE Nifty to move upwards, observe derivatives analysts.
Dhirender Singh Bisht, senior research analyst (derivatives) at SMC Global Securities Ltd, said: "From derivatives front, Put writers added hefty Open Interest at 13,100 & 13,200 strikes, while Call writers were unwinding positions. Now, the 13,500 strike holds maximum Open Interest in Calls as writers are seen shifting at higher bands."
The 13,500 strike, which also recorded maximum Call OI addition of 10.72 lakh contracts, has highest Call OI of 26.13 lakh contracts followed by 13,200 strike with 21.55 lakh contracts, 13,300 strike, which registered 10.59 Call OI build-up of lakh contracts, with 20.83 lakh contracts and 13,600 strike with 19.09 lakh contracts. Further, 13,800/13,700/13,600 strikes witnessed significant addition of Call OI.
Coming to Put side, the 13,100 strike has highest Put OI build-up of 30.35 lakh contracts followed by 13,200 strike, which also recorded maximum Put OI addition of 22.71 lakh contracts, with 30.24 lakh contracts, 13,000 strike with 27.52 lakh contracts and 12000 strike with 23.67 lakh contracts. Further, 13,100/13,000/12,500 strikes witnessed reasonable Put OI addition.
"A combination of a weak dollar index, optimism on the vaccine front, renewed round of fiscal stimulus talks in the United States along with RBI's decision to keep policy rates unchanged and robust inflows took India markets to all time highs in the week gone by. Nifty indices scaled above 13,250 strike, while Bank Nifty also manage to close above the key psychological level of 30,000 mark," said Bisht.
For the week ended December 6, 2020, BSE Sensex closed at 45,079.55, a net gain of 929.83 points or 2.10 per cent, as against 44,149.72 points. Similarly, NSE Nifty too moved up by 289.6 points or 2.23 per cent and closed at 13,258.55 points from 12,968.95 points.
"From technical front as well, the bullish momentum is likely to remain intact in upcoming week with Bank Nifty likely to outperform the markets," added Bisht.
The net investments by FII continued for the first week of December F&O series as the NSE Nifty surpassed 13,200 strike, gaining more than two per cent. At the same time, broader markets also observed the continued momentum while both mid-cap and small-cap indices moved higher two per cent.
FII inflows were over Rs 60,000 crore in the November series, and have been pouring in for the December series as well. Any pause in FII inflows may result in profit booking. However, analysts predict DIIs to come into the picture as they have been net sellers for the last couple of months.
From the options space, immediate option positions are visible at the 13,000 Put strike, which is the highest Put base for the weekly as well as monthly settlement. Hence, positive bias should be maintained in the index above these levels. On the higher side, the 13,500 strike holds the prominent Call base, which should be the target for the NSE Nifty.
"The Implied Volatility (IV) of Calls closed at 16.06 per cent, while that for Put options, it closed at 16.79. The Nifty VIX for the week closed at 19 per cent. PCR of OI for the week closed at 1.70," remarked Bisht.
Bank Nifty
The NSE's banking index Bank Nifty closed at 30,052.40 points, a net rise of 443.35 points or 1.49 per cent from 29,609.05 points. The Bank Nifty remained mostly range bound and traded in the range of 29,000-30,000 levels, the underperformer theme continued last week as well. For the past two weeks, Bank Nifty witnessed Call writing in OTM strikes. Analysts predict the writing positions would now shift in the Put as the index is near 30,000. Outperformance could be seen in banking stocks in coming days.
The Bank Nifty commenced the December F&O series with marginally lower OI along with lower rollover cost. Highest Call base for the week ahead is at 30,000 strike, while Bank Nifty spot is near this level itself. Analysts forecast fresh accumulation if the index sustains above this level. Addition in OTM Calls is distributed till 31,000 strike and it should be considered as a target for the coming week.