ID2all: Volkswagen's low priced electric Car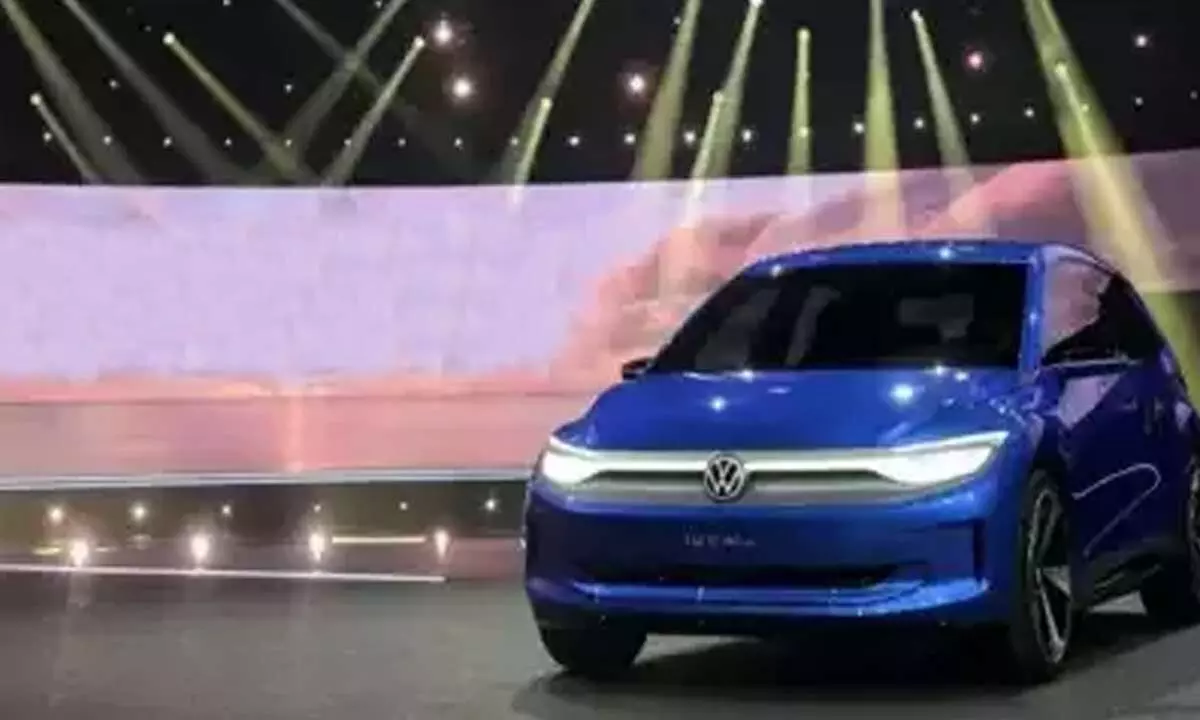 Highlights
In the early 2025;s we would be witnessing every fifth vehicle which would be sold worldwide is expected to have electric drive.
Volkswagen unveils new budget electric vehicle, as there is rise in competition in the EV sector
The company has started the process implementing the electric mobility to the masses.
German auto Giant Volkswagen, on Wednesday, has unveiled a new budget electric vehicle, as the competition in the EV sector revs up.
The above car is expected to be priced below 25,000 euros ($26,300), the front-wheel drive and it has got range upto 450 kilometres (250 miles), and this vehicle would be hitting the European market in the year, 2025, the manufacturer stated.
This one is one of the 10 new electric models the company, which it plans to roll out by the year, 2026 as it sharply boosts investment in electrification as well as digitisation.
Volkswagen stated this new model would give it, the widest range of electric vehicles when compared with its competitors, with the aim to achieve an electric car share of nearing to 80% in Europe.
We are presently implementing the transformation at pace to bring electric mobility to the masses, VW Passenger Cars CEO, Thomas Schaefer stated in a statement.
Thomas Schmall, one of the VW's board of directors, stated that the company was confident, that it could maintain the low point through " Economies of Scale". Achieved with high sales volume.
Volkswagen had said on Tuesday, that it would invest nearing to 122 billon euros in shift toward electric vehicles over the coming year.
The company's one of the objectives is to increase its competitiveness in key market China, where it has fallen behind US rival Tesla and local manufacturers of electric cars.
In the year 2022, the battery-powered cars accounted nearing for a record seven percent of the VW group of deliveries, amounting to just over 572,000 units globally.
VW expects EVS to make up around 10% of its car sales in 2023.