ADAS Misuse goes Viral, such moves will lead to fatal accidents.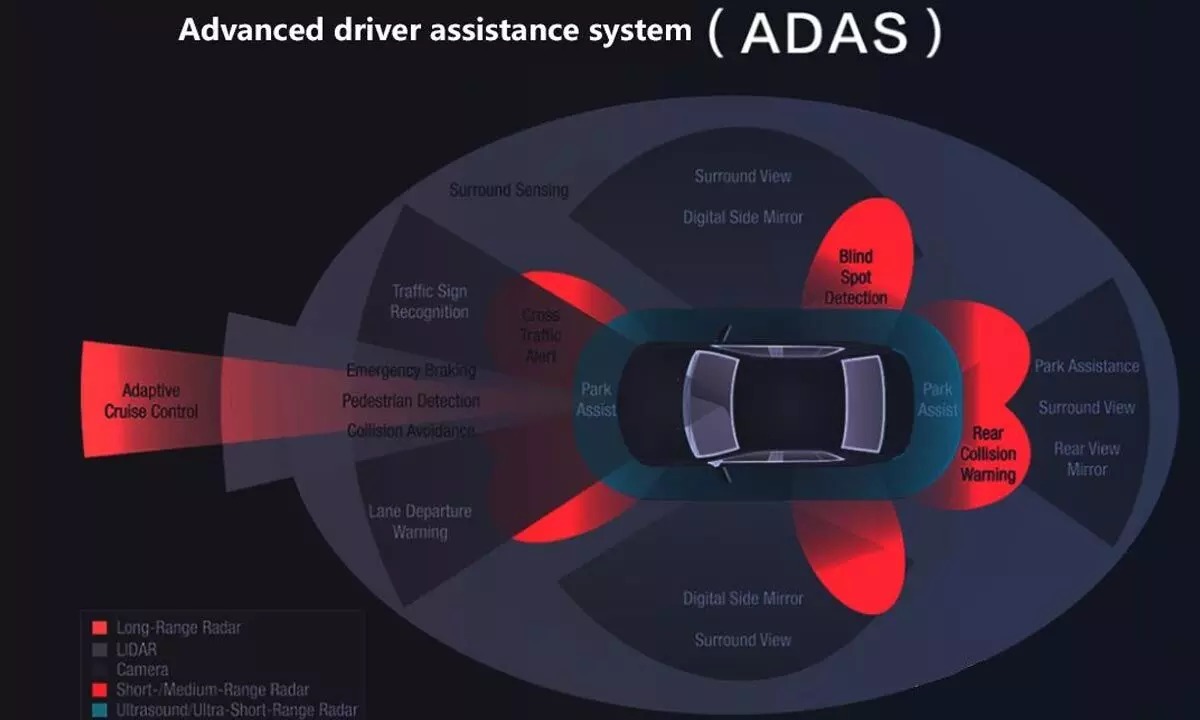 Highlights
ADAS technology helps the driver in driving and functions, it is safe, human-machine interface, but few of the car owners have been misusing the above technology.
Adas uses automated technology, people should not misinterpret it as it is auto lane mode and auto pilot mode.
Recently a video of Mahindra XUV700 owner has gone viral, on the internet for being careful, adding to the list another has come to light, where SUV owner, has put the ADAS technology to work, he relaxes in the passenger seat.
The above video comes right after a reel, where couple leaving an XUV700 on its own on a highway, while they tend to mess with each other in the front seats.
The video has been shared on Instagram, it begins by showing a white Mahindra XUV700 brought outside the car's showroom . after a cut, the video shows a man sitting in the passenger seat of th SUV, while the driver seat is empty. It has been found SUV is driving on it own on the highway, it can be seen cruising at speed of 90 kmph, which later increases to 91kmph. Making things even more risky, the car is also seen taking a turn on it own on the freeway.
The video reveals a text in it stating that, " Autopil mode" it is to be noted that car is not capable of driving on its own, instead it uses Advanced driver assistance system (ADAS) to stay in lane on its own . however, leaving the car without having any control is not advisable and can be fatal.
After seeing the video, one of the social media user, stated such video would only lead to fatal accident. Another users has mentioned, you cannot fully depend on it and its auto lane mode not autopilot. Few also asked, who is driving, is it a Ghost.