Rajamahendravaram: Call to make sports part of everyday life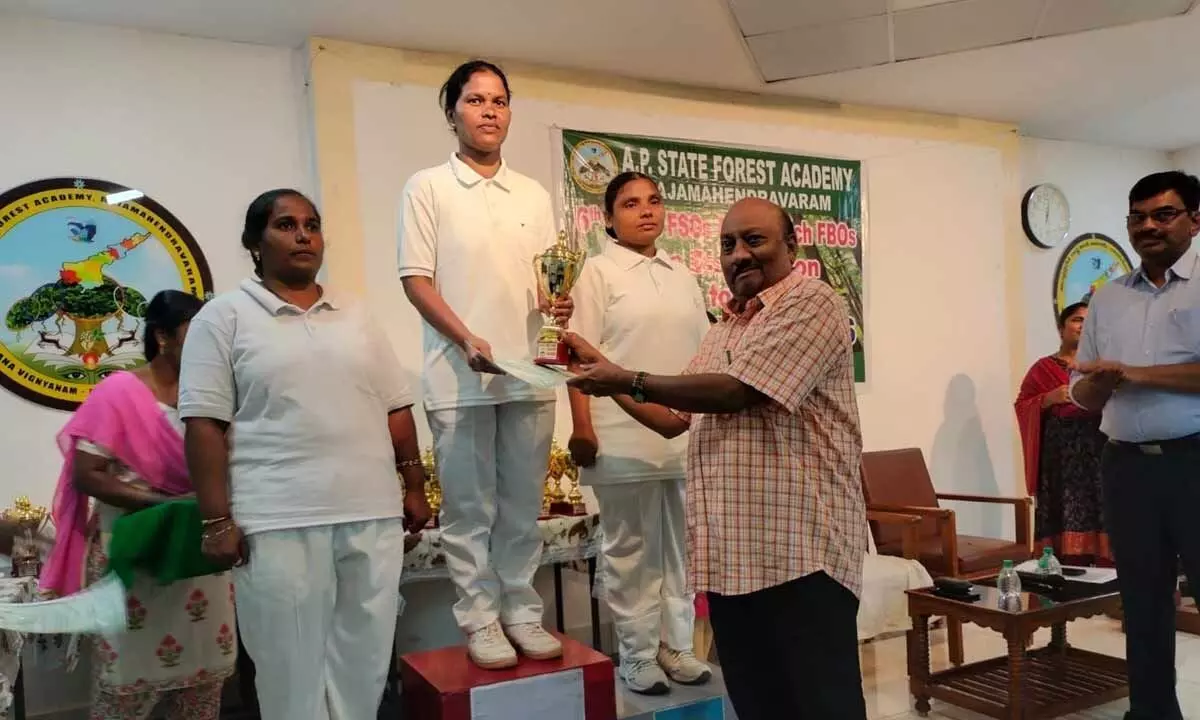 Highlights
APSFA Director PAV Udaya Bhaskar urges employees to continue practising sports even after training
Rajamahendravaram(East Godavari district): AP State Forest Academy Director PAV Udaya Bhaskar has called upon the forest employees to make sports a lifelong habit. He said that the employees, who get training in the academy, are being exposed to regular exercise, sports, and yoga to make them habituated to a regular and healthy lifestyle and added that employees should continue practicing sports even after training.
A two-day games and sports meet was conducted for forest section officers and forest beat officers undergoing training at Andhra Pradesh State Forest Academy in Diwan Cheruvu. Director Udaya Bhaskar presided over the prize distribution programme on Wednesday.
Speaking on this occasion, he exhorted the employees to adopt honesty and integrity and perform their duties honestly.
As many as 55 officers undergoing training competed enthusiastically in sports such as running, javelin throw, discus throw, volleyball, shuttle badminton, ball badminton, tennis court and others.
In 100 metre running (Men) K Ravi Verma and P Shivaji stood first and second respectively. P Sivaji and K Ravi Verma were the winners in the 200 metre running (Men). B Ramulamma stood first in both 100 meters and 200 meters in women's category. M Durga and M Nagamalleswari came second.
In shot put (Men), S Basavaiah and U Srinivasa Rao were the winners while in women section, B Ramulamma and S Indrani were the winners.
M Durga and S Indrani won tennikoit.
In discus throw (Men) section, U Srinivasa Rao and M Gautam Varaprasad won first and second prizes. B Ramulamma and M Durga stood first and second in javelin throw (Women), while in men section, S Basavaiah and M Polaiah bagged first and second positions.
The director presented prizes and certificates to the winners of the sports.
ACF T Chakrapani acted as the in-charge of games and sports meet. ACF Dr NV Sivaramaprasad, V Sriharigopal, AV Ramana Murthy, T Srinivasa Rao, Range Officer T Anusha, Physical Trainers Shyam Babu, Adam Raju, Academy Section Officer Padmaja and others participated in the programme.