New-born-baby boy allegedly abducted from GGH in Guntur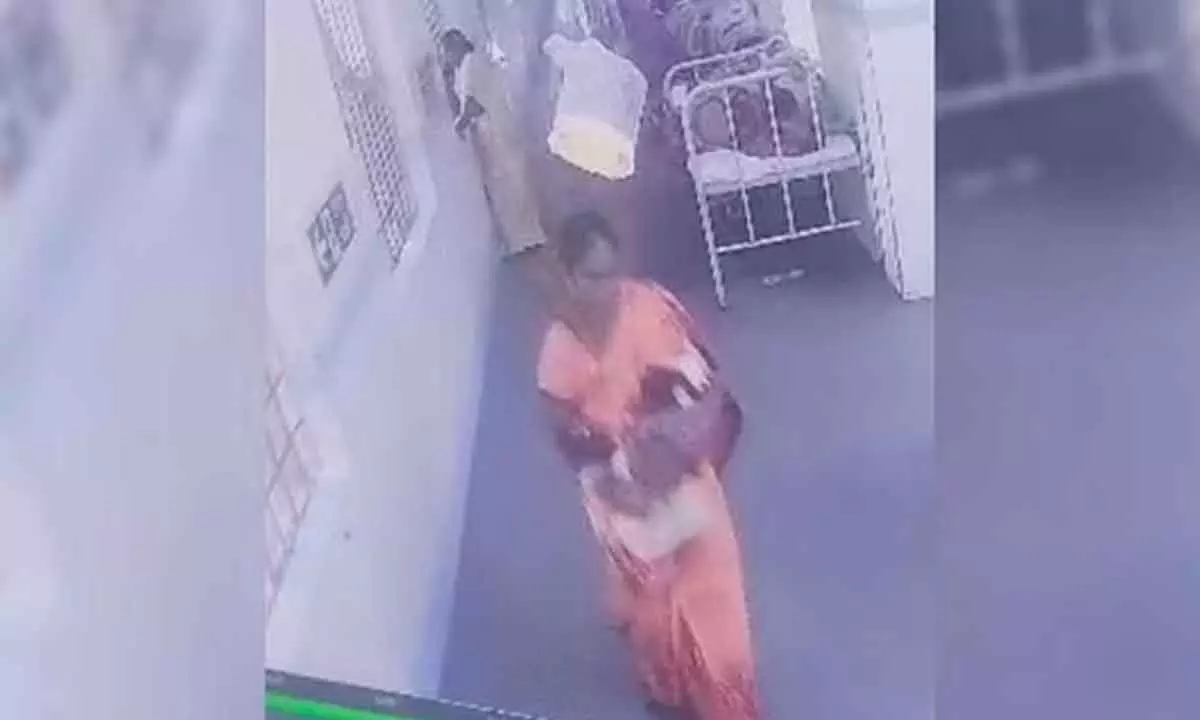 Highlights
A new born baby was was allegedly kidnapped from Guntur GGH.
A new born baby boy was allegedly kidnapped from Guntur GGH. According the details available, a woman identified as the Roshni was admitted in the hospital and gave a birth to a boy. However, while the woman's husband left the ward ri bring food for the mother, and upon his return, he found that the baby boy was missing and informed the hospital authorities.

The police who have initiated an investigation examined the CCTV footage, which revealed a middle-aged woman carrying the baby and leaving in an auto-rickshaw.
The efforts are being made to track down the auto-rickshaw and identify the woman. It is worth noting that a similar incident occurred at the hospital in October 2022, where a six-year-old boy was abducted. The police direct the hospital management to increase the surveillance by installing more CCTV cameras.