Naidu's tour proves morale booster for cadre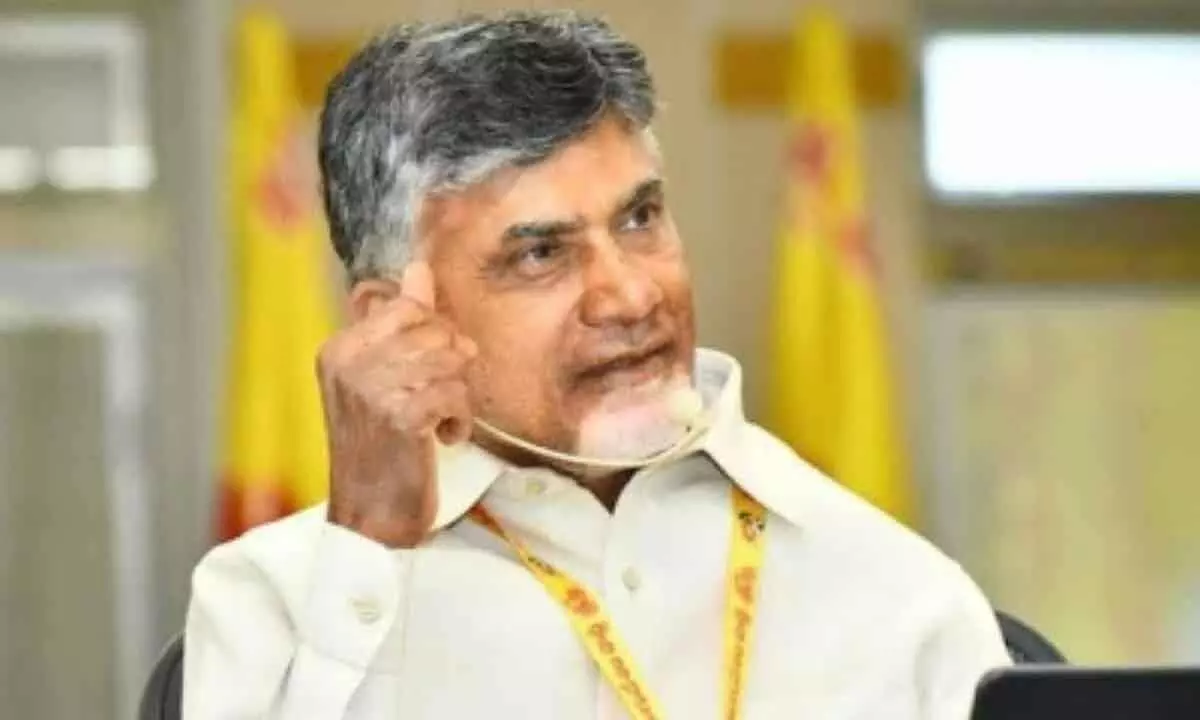 Highlights
Chandrababu Naidu's visit to Jaggampeta and Peddapuram constituencies of Kakinada district has filled the party cadre with confidence. He boosted the morale of the cadre through his roadshows and party meetings
Samalkot (Kakinada district): TDP Supremo N Chandrababu Naidu's visit to Jaggampeta and Peddapuram constituencies of Kakinada district has filled the party cadre with confidence. He boosted the morale of the cadre through his roadshows and party meetings.
During his visit, Naidu said that late Chief Minister NT Rama Rao had founded the TDP with the slogan of welfare of the poor and the party is the address to welfare. He stated that NT Rama Rao always used to say that society is the temple and the poor are our gods.
He promised to do justice to the farmers once he becomes the Chief Minister in 2024. He gave a clarion call to the cadre and the people for ending the atrocious rule of CM Jagan Mohan Reddy and hoped that cycle would return certainly. He pointed out that nobody is happy in the regime of CM Jagan and everybody is facing untold hardship and misery in the state.
Naidu stated that the blade batch and ganja batch are indulging in atrocious activities and wanted the DGP Rajendranath Reddy to take stern action against them. He stated that investors are not coming forward to set up industries in the State due to lack of credibility to the CM. The TDP chief conducted a meeting with SC leaders at Samalkot and the Maha Sena President Rajesh enthusiastically joined the TDP in his presence.
Maha Sena president Rajesh stated that Chandrababu gave lucrative positions when TDP was in power. But Jagan Mohan Reddy suppressed them and pushed them into lower positions, he criticised.