KMC loses sting in battle against mosquito menace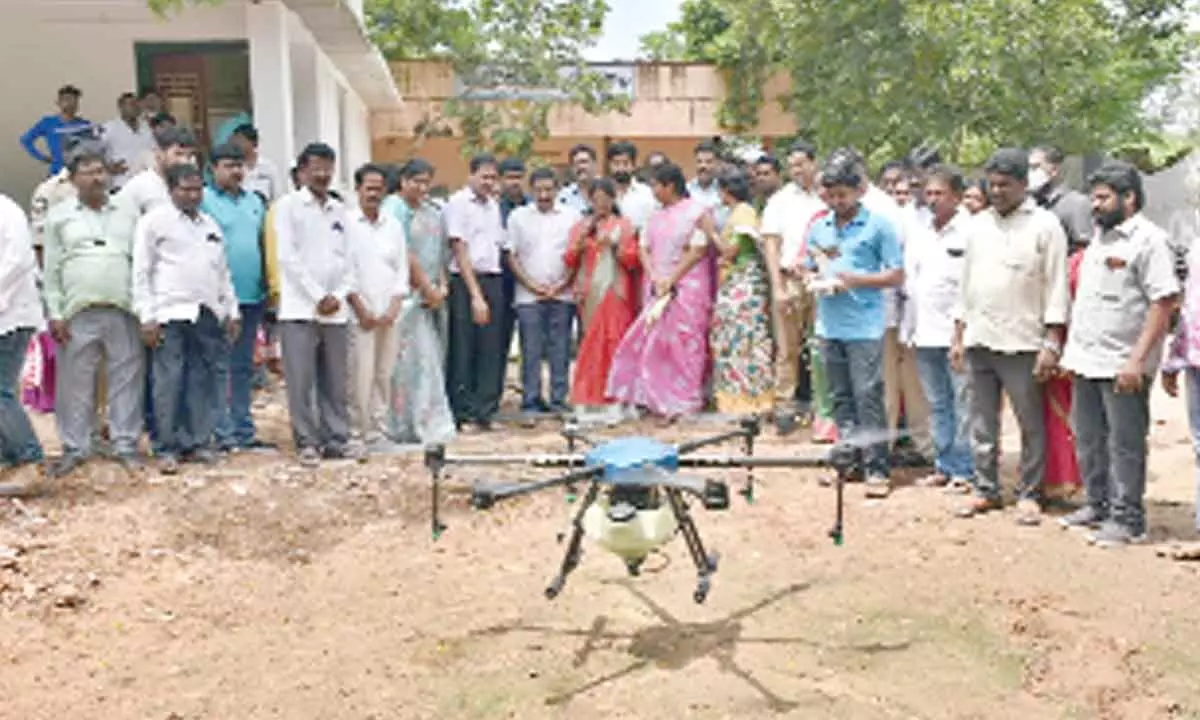 Highlights
Several areas in Smart City reel under the impact of mosquitoes
People in low-lying areas bear the brunt of the problem
Kakinada: People in Smart City Kakinada are spending sleepless nights due to unrelenting mosquito menace. There has been no respite despite numerous complaints from people to Kakinada Municipal Corporation (KMC).
Poor are bearing the brunt of the problem as low-lying areas prone to water stagnation and drainage are experiencing the problem in its intensity.
The residents of several areas have been expressing their ire at the officials for turning a deaf ear to their repeated complaints and please on the problem.
Even though the KMC officials are stating that they are taking necessary action to curb mosquitoes, people allege that it is inadequate and not making any difference in affected areas.
Despite the efforts of the sanitary staff, there has been no relief owing to probably poor quality of the chemicals and fogging activities. The people are demanding a white paper on the amount utilised for the purpose of eradicating mosquito menace.
Recently, the KMC has started using drones to spray mosquito larvicide in water bodies such as open sites, ponds, drainages, canals in the city. The KMC officials say drone technology is being used in low-lying areas in an extent to the tune of 169 acre, covering major drains in the radius of three km. The combinations of chemicals sprayed is based on norms of the National Vector borne Disease Control programme, they said.
However, sources say use of drone technology is unlikely to continue due to paucity of funds. Because of inadequacy and limitations, it is said drone technology has become futile and a ineffective. People are demanding why the KMC officials have taken up drone technology when funds are meagre.
A resident G Phanendra Kumar alleged that the people are forced to remain in indoors equipped with mosquito nets without the free flowing of fresh air. If they open the doors, mosquitoes are descending on them posing danger of vector-borne diseases like malaria and other fevers.
KMC commissioner K Ramesh told The Hans India that 40 per cent of the area was covered with drone technology for eradicating mosquitoes. "Eradicating mosquito menace cent per cent is virtually impossible. Only 60 to 70 per cent can be solved," he said adding that fogging and spraying operations have also been intensified to curb the breeding of mosquitoes in the smart city.
However, Ramesh assured that they would take necessary steps for solving the mosquito menace.
Admitting that the civic body was receiving many complaints regarding the mosquito menace, he said they would take immediate steps for solving it.