Cockfights likely despite HC orders in Godavari region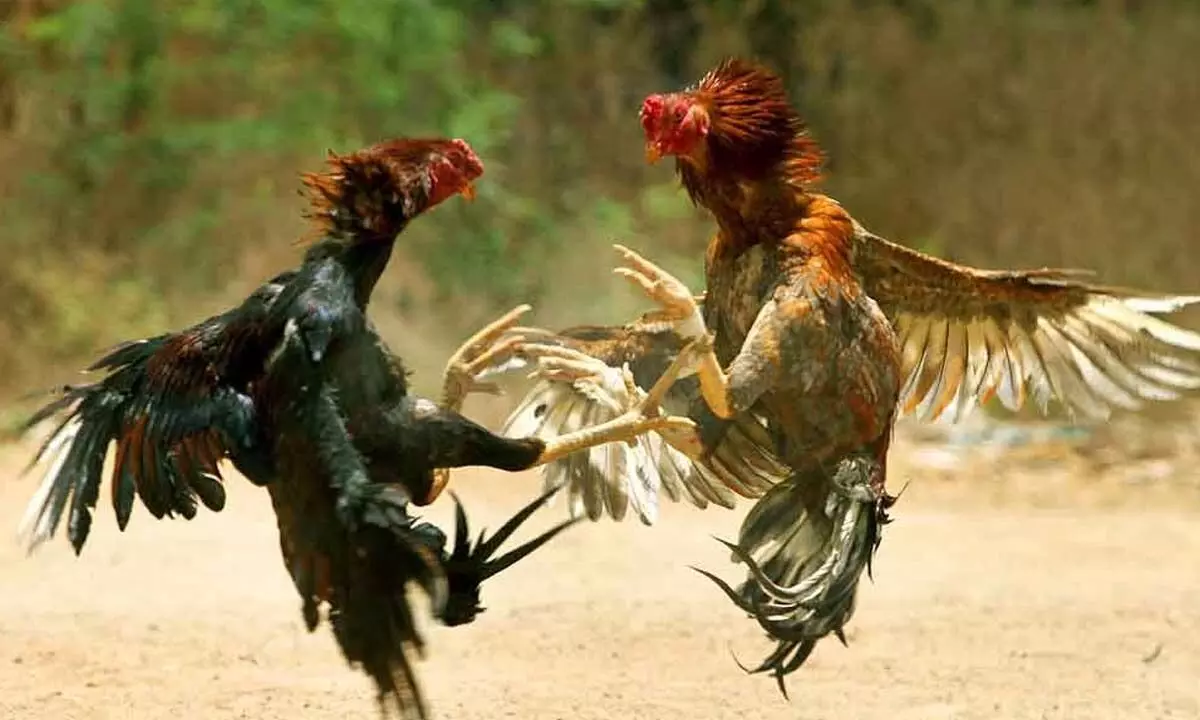 Highlights
Undeterred by the warning of district magistrates and top cops in Godavari region, besides High Court warning, rooster fight organisers are going ahead to conduct the illegal sports in the region
Amalapuram(Dr BR Ambedkar Konaseema District): Undeterred by the warning of district magistrates and top cops in Godavari region, besides High Court warning, rooster fight organisers are going ahead to conduct the illegal sports in the region. They are making arrangements for conducting rooster fights during Sankranti festival from January 14 to 16.
The ruling party leaders allegedly put pressure on their respective MLAs and MPs to get permission for cockfights and waiting for permission from the authorities concerned.
According to sources, Rs 2,000 to 3,000 crore is likely to be exchanged during this season in the region. Thousands of roosters, sharp knives, crores of money and huge arenas are being readied for organising cockfights. Thousands of people, mostly big businessmen, politicians, local political leaders and rich farmers participate in cockfights, betting huge money running into crores of rupees.
Taking advantage of technology, cockfight organisers are using digital transactions to conduct cockfights. Based on digital transactions, techies are introducing new methods to attract punters. They are issuing entry passes besides providing food and liquor.
According to sources, permission was already sanctioned for conducting cockfights and gambling sports in the chosen places in the region. It is also learnt that permission has been accorded for conducting cockfights in the same place where traditional sports by the police were already conducted.
Meanwhile, District Collector Himanshu Shukla said that cockfights and other gambling sports are strictly banned in East Godavari district during Sankranti festival and suggested to switch over to traditional rural sports. He warned cockfights organisers of taking stringent action if they go ahead with the illegal sport and also on the owners of agriculture fields or private lands, who give permission for holding cockfights. Besides, Section 144 is enforced from January 10 to 24 in the district, he added.
The Collector informed that special teams have been constituted in each mandal to stop cockfights.
He instructed the district officials to implement High Court orders strictly.
As per the instructions of Superintendent of Police Ch Sudheer Kumar Reddy, police personnel took steps to stop cockfights and betting during this season. They served notice to those, who are getting prepared to participate in cockfights.