Andhra Pradesh: Man swallows wife's gold chain in Anantapur, doctors removed without surgery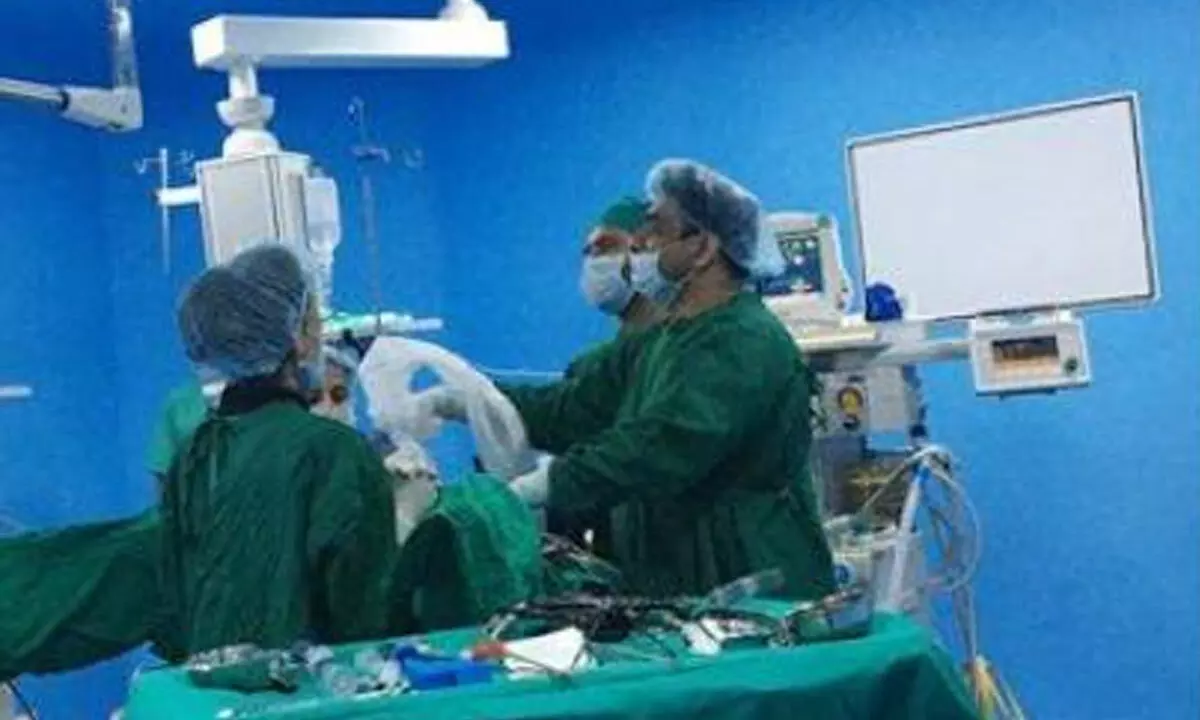 Highlights
A strange incident took place in Dharmavaram of Sri Sathya Sai district where a man swallowed wife's long chain and as a result, the long chain was in the husband's stomach for three months
A strange incident took place in Dharmavaram of Sri Sathya Sai district where a man swallowed wife's long chain and as a result, the long chain was in the husband's stomach for three months. However, the doctors recently took it out without any surgery.

Ramanjaneyulu of Dharmavaram town Rajendranagar was suffering from severe illness for the past few days. Finally, he reached a condition where he could not speak. The family members did not understand what had happened and admitted him to the hospital for treatment. When the doctors of RDT Hospital Battalapalli conducted the tests, it was revealed in the scanning that there was a long chain in the victim's body. Seeing this, the hospital doctors were suddenly shocked and said that the gold chain should be removed after an operation and this will cost money.

However, the victim could not afford the money for the operation and went to the government hospital in Anantapur.

Doctors of Anantapur Government Hospital who came to know about the financial condition of the victim removed the chain from his stomach in the auspices of Dr. Sukumar. The victim's family thanked the doctors for their initiative and breathed a sigh of relief when the chain finally came out. The victim is currently in the hospital. Doctors said that the health is good and there is no problem.